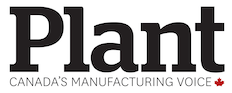 Loblaw Companies Limited enters energy deal that will see the electricity it purchases for its supermarkets, drugstores, offices and distribution centres in Alberta generated entirely by wind, sun and water.
This program will eliminate the carbon emissions associated with the company's electricity purchases in Alberta, while cutting its nationwide enterprise operating emissions by 17 per cent.
As a result of this program, carbon-free electricity will be used to power over 280 locations, including Real Canadian Superstore, Shoppers Drug Mart, No Frills, Real Canadian Liquor Store, Independent and Wholesale Club stores, as well as the company's offices and distribution centres. This energy purchase will provide over 300,000 megawatt hours of carbon-free energy every year – enough to power the homes in a city like Lethbridge, Alberta – and save the equivalent of up to 180,000 metric tons of carbon emissions from being released into the atmosphere.
"Loblaw has been actively reducing its carbon emissions for over a decade, consistently exceeding its own ambitious targets. Last year, when we raised those targets to become net zero by 2040, we knew we would need some breakthrough innovation to reach our goal," said Galen G. Weston, chairman and president, Loblaw Companies Limited. "This project delivers that by turning our highest carbon emitting energy market into our lowest, in one single step. Today's announcement is a powerful example of private industry working together to bring scaled change to the energy transition."
Loblaw is making this purchase from TC Energy, a North American energy company. TC Energy either owns, operates, or has access to carbon-free renewable energy generation and large-scale energy storage facilities.
The energy purchase between Loblaw and TC Energy is subject to the satisfaction of all terms and conditions set out in the agreement between the two organizations. Elements of the program are expected to come online in 2025.