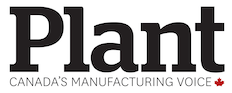 A new global emissions testing regime has thrown off earnings for manufacturer Linamar Corp. as European automakers delay some production.
Linamar chief executive Linda Hasenfratz said on an earnings call Wednesday that disruptions related to the new worldwide harmonized light vehicles test procedure was the biggest surprise for the quarter.
"Really that's the key story for the quarter, is the impact in Europe thanks to WLVTP."
The new testing regime has forced delays in production, and to a greater degree than they indicated to Linamar, said Hasenfratz.
She said that last year European earnings in the company's auto division saw a $30 million or eight per cent drop from the second to the third quarter, while this year saw a drop of $100 million or 22 per cent, making an impact on the quarter.
"You don't see $100 million float out sales without feeling some impacts from that. And our customers were absolutely not giving visibility on the depths of the issue."
The company reported earnings of $113.2 million in the third quarter for a 5.5 per cent increase from the same quarter last year but below analyst expectations.
The Guelph-based company said earnings worked out to $1.71 per share for the quarter ending Sept. 30, up from the $107.3 million or $1.62 per share it earned last year.
Adjusted earnings were the same, while analysts had expected adjusted earnings of $127.3 million or $1.96 per share according to Thomson Reuters Eikon.
Total sales came in at $1.84 billion, up from $1.55 billion for the same quarter last year.
Sales in its automotive-focused transportation division climbed 4.9 per cent on additional light vehicle customers in North America and Asia as well as on favourable exchange rates, while sales declined in Europe from the testing procedures.
The company says its industrial sales climbed 86.2 per cent after the company completed the acquisition of Winnipeg-based farm equipment manufacturer MacDon as well as market share gains in Europe and North America.
Hasenfratz said she welcomed the new North American free trade agreement reached in the quarter, which could boost business in the U.S. and Canada for the company.
"We see potential upside to Linamar with the higher regional value content requirement as well as the high labour value content requirements which could help us grow our business."
The steel and aluminum tariffs, as well as tariffs on Chinese imports, has not had a material impact on the company. But Hasenfratz said she was concerned about the rising impacts on U.S. businesses, including the US$1 billion cost of the tariffs cited by Ford Motor Co.
"Pain is obviously building, so it's imperative that these tariffs be dropped as soon as possible."