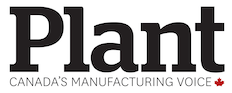 OTTAWA — Heritage Minister Melanie Joly says she and dozens of Canadian cultural organizations in China have been given assurances around protection of intellectual property should they enter the Chinese market.
Canadian companies have repeatedly raised concerns about the lack of transparency with China's regulatory system and shortcomings in protecting intellectual property.
Joly said her Chinese counterpart addressed those concerns during an event organized as part of a trade mission for Canadian films, television productions, music, books, and video games.
China, she said, is more willing to have foreign investment in China, specifically in the video games and performing arts sectors.
Joly didn't say what kind of reciprocal access Chinese companies will have to Canada's cultural sector, which has traditionally been protected from foreign investment.
"In our sector in Canada, we welcome some key opportunities, but our focus is really on export," she said in an interview from Beijing.
"So we are really working hard on making sure that we can actually have good business opportunities for our sector in China."
The visit marks the second time in as many years that Joly has visited China. Joly will come back from the week-long trip with $110 million worth of agreements, including several deals for children's books.
Joining her on this trip is a contingent of some 60 people representing a variety of organizations in the cultural sector, including national and provincial museums that formed a consortium to help with the building and content for new Chinese museums.
The government had a long list of interested companies that wanted to join Joly on the trip, according to documents released under the federal transparency law. The delegates that made the final trip list were chosen based on "each company's suitability and potential to draw benefits and yield concrete results."
The Liberals plan to spend $125 million over five years to boost cultural exports, although the details of the fund remain elusive to groups looking to access it. Joly said she would reveal how the fund will work some time in the coming months.
A study released by the Canadian Music Publishers Association ahead of Joly's trip found that two-thirds of music industry revenues come from foreign sources, a reversal from a decade earlier thanks to a shift to online listening. The report said China is a key emerging market "where problems with copyright protection are the main obstacle" to doing business.