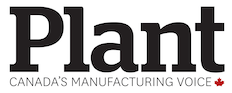 OTTAWA—One of the Liberal government's most influential economic advisers says Canada's defence industry will be critical to sparking innovation and ensuring the country's prosperity over the long term.
Dominic Barton, the chair of Finance Minister Bill Morneau's growth council, says the defence sector supports 60,000 high-paying jobs in Canada and accounts for a significant percentage of Canada's exports to other countries.
And there is room for growth, he says, given mounting instability in different parts of the world and commitments by not only Canada but many of its NATO allies to ramp up defence spending in the coming years.
But Canada's own plans to dramatically increase defence spending has hit a snag: Defence Minister Harjit Sajjan says the Trudeau government fell $2.3 billion short of its plan to buy new military equipment last year.
Sajjan says much of the blame lies with defence companies who failed to deliver on the government's needs, and that the money remains ready and available whenever the Defence Department needs it.
But the delays mean the military will continue using some equipment longer than anticipated, and that after only one year, the government is already playing catch-up on its promise to invest billions in new money into the Forces.