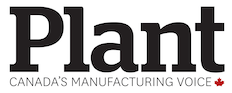 EDMONTON — A judge has awarded Dow Chemical Canada $1.06 billion in damages against Nova Chemicals Corp. in a dispute over a massive ethylene plant in central Alberta.
The dispute centred around the operation of a production facility in Joffre known as E3.
E3 started operating in 2000 as a joint venture, with Nova running the facility.
Dow Canada alleged breach of contract over the E3 joint venture agreements, claimed that Nova took part of the ethylene and other products that belonged to Dow and failed to run the facility at full production.
Nova said it faced an ethane shortage and ran the facility as full as it could subject to mechanical issues that constrained production.
Justice Barbara Romaine of Alberta Court of Queen's Bench ruled in favour of Dow and against a counterclaim filed by Nova in a case that included claims and counterclaims for damages between 2001 to 2012.
"Dow has established these facts and has proved on a balance of probabilities that Nova has breached the joint venture agreements both as Operator and as Co-owner and has converted some of the ethane that Dow was entitled to from E3," Romaine wrote in a lengthy redacted judgment released Wednesday.
"I also grant Dow a declaration that the conduct of Nova as Operator constitutes Wilful Misconduct and Gross Negligence."
Romaine said Dow established that there was no ethane shortage, that Nova always had enough ethane to fill E3 and had the ability and freedom to acquire additional ethane.
She also said Dow showed that Nova failed to operate E3 to maximize production and that the facility had more capacity than Nova submitted at trial.
The court assessed damages against Nova amount to approximately US$1.06 billion, but must be converted into Canadian dollars.
Jenn Nanz, a spokeswoman for Nova Chemicals, said the corporation will appeal within 30 days.
"While this decision is extremely disappointing, it has no impact on our announced growth plans," Nanz said in an email.
"Nova Chemicals is confidently moving forward with: Corunna cracker expansion and AST2 in the Sarnia-Lambton region (and a) joint venture with Total and Borealis in the US Gulf Coast, which closed on May 23."
Officials at Dow Chemical Canada were not immediately available for comment.
Ethylene is the building block for a range of chemicals from plastics to antifreeze solutions and solvents.