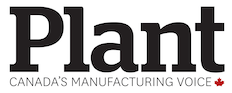 MONTREAL — Intertape Polymer Group Inc. is acquiring Polyair Inter Pack Inc., a manufacturer of protective packaging, for $146 million.
Polyair, a private company with dual headquarters in Toronto and Chicago, operates seven plants and a distribution centre in North America. It makes bubble cushioning, foam, mailers and air pillow systems, which Intertape describes as complementary to its products.
Intertape, a Montreal-based manufacturer of tapes, films and other products used with packaging, said the two companies combined product bundle will provide "significant cross-selling opportunities" through similar distribution and end-user customer channels, both focusing on e-commerce to drive growth.
The deal is expected to close in the third quarter, bringing the number of Intertape's completed strategic transactions to six in the past four years.