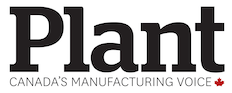 International Process Plants (IPP) and its affiliates announced the acquisition of Juniper Acquisitions LLC, owner of the Juniper Specialty Products commercial-scale gas-to-liquids wax manufacturing plant in Westlake, Louisiana.
The 10-acre rail and truck-served site, including all intellectual property, is available for purchase, lease, joint-venture or licensing.
"We are very excited to continue the Westlake GTL wax project. The compelling economics, strong off-take market, low CAPEX requirement, attractive margins on high-purity GTL wax products, with commissioning only 18-months away makes this opportunity ripe for investment," said Ron Gale, President, IPP. "The completed project is forecasted to achieve a three-year return-on-investment."
The plant will convert natural gas into 1,100 barrels/day of high-purity Fischer-Tropsch paraffinic waxes used in adhesives, coatings, construction materials, and consumer goods including cosmetics, as well as zero-sulfur light and middle distillates used in transportation fuels and chemicals industries.