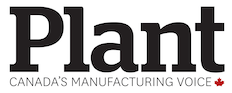 TORONTO — The interim leader of Ontario's Liberals, who suffered a devastating defeat in the provincial election, says the party must do some "soul-searching" in order to understand where things went wrong.
John Fraser, who was appointed interim leader last week after outgoing premier Kathleen Wynne resigned, says he will begin the work of rebuilding the party by consulting grassroots members.
Fraser says the party will need to examine the election results which saw the Liberals spent $10 million on their campaign only to capture seven seats in the legislature.
The Ottawa legislator says he hopes to have discussions with premier-designate Doug Ford about granting the Liberals official party status after they fell one seat short of the eight required to achieve it.
Official party status would give the Liberals funding for research, staffing and designated speaking time at the legislature.
Ford's Progressive Conservatives won a majority of seats in the June 7 election, bring to an end the Liberals' 15 years in office.