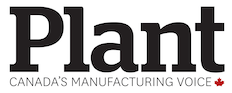 CALGARY — The International Energy Agency says crude-by-rail shipments in Canada are expected to more than double over the next two years as a lack of pipeline capacity forces producers to look to alternatives.
The Paris-based IEA forecasts in its latest oil markets report that crude-by-rail exports will grow from 150,000 barrels a day in late 2017 to 250,000 barrels a day this year and then to 390,000 barrels a day in 2019.
The IEA says shipments could peak as high as 590,000 barrels a day in 2019 if producers don't resort to crude storage in peak months.
The shipments are significantly higher than the record high of 179,000 barrels a day reached in September 2014 before oil prices collapsed.
The IEA says rail shipments are expected to return to around the 170,000-barrel-a-day level in 2020 assuming Enbridge Inc. successfully expands its Mainline pipeline system.
The agency says there is ample expansion capacity at current rail facilities, but that it could take some time for them to ramp up to their full potential.