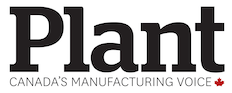 TORONTO — Hydro One says it is reviewing its executive compensation arrangements at the urging of the Ontario Liberal government.
The move comes weeks after Progressive Conservative Leader Doug Ford said he would fire the CEO and board of directors at the partially privatized utility if his party is elected on June 7.
However, CEO Mayo Schmidt, who earned a $6.2-million salary last year, would be entitled to at least $10.7 million in severance if he were to be removed from his job by the board of directors, according to the company's annual shareholders report released on March 29.
Hydro One's review of executive compensation was announced by Energy Minister Glenn Thibeault in a statement April 30 after markets closed.
Board chair David Denison says in a separate statement that the government told Hydro One it would vote against compensation changes, and he adds that the utility will consult with shareholders and get "additional independent advice" on executive compensation.
Thibeault says the government only found out about the compensation changes in the release of Hydro One's management information circular in March.
"We believe in a stable solution that exercises our authority as the largest shareholder," Thibeault said in his statement. "Our government continues to focus on fairness. We are urging the board do the same when designing an executive compensation program that is fair for the people of Ontario."
Thibeault then took aim at the PC leader.
"While Doug Ford would take an erratic and reckless approach and fire Hydro One's Board – which would absolutely do nothing to reduce customer rates, but would almost certainly risk the market value of Hydro One upon which so many people rely – we believe in a stable solution that exercises our authority as the largest shareholder."
Ford called it a "weak response" from Premier Kathleen Wynne's Liberals.
"(It's) only coming now because she and her millionaires' club have been exposed just before the election," he said in a statement Monday.
"If the government truly had any respect for taxpayers, Kathleen Wynne would fire the $6-million man and the entire board at Hydro One, just like she said she had the authority to do."