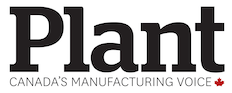 In a new study, the Royal Bank of Canada is calling for a national review of post-secondary programs to ensure they place more of a focus on "human skills" – from active listening, to critical thinking, to social perceptiveness.
The research argues these foundational skills will help future workers remain nimble and position them to complement increasingly pervasive technologies like robots and machines, rather than compete with them.
And it warns that without action Canadians will not be ready for inevitable changes over the next decade or two.
Many say the transformation is already underway.
Governments have poured energy and funding into efforts to prepare workers for a significantly altered labour force, which will be driven by technological advances, such as automation and artificial intelligence.
For example, the federal government has emphasized the importance of promoting the fields of STEM – science, technology, engineering and mathematics _ to help youth prepare for the future workforce. In its recent budget, Ottawa also noted that one million students will learn coding and digital skills through its CanCode program.
But the RBC study found that while digital literacy is increasingly critical for all workers, it won't be as crucial for everyone to learn a specific expertise like coding.
Foundational human skills, on the other hand, can truly improve a worker's opportunities and mobility.
"To help Canada's next generation do the disrupting instead of being disrupted, we need to start with 21st-century skills _ skills they can use to grasp new opportunities and surf the waves of technology and innovation that are changing the world," said the report titled, "Humans Wanted," to be released Monday.
"We need to stop telling them that work revolves only around degrees, qualifications and jobs."
RBC president and CEO Dave McKay said in an interview that if policy-makers and employers don't do more to start preparing now, then Canada could run into a lot of challenges – from competitiveness obstacles to social-cohesion issues.
"We believe there's a national dialogue that's lacking around this issue," said McKay, who noted the study estimated more than 25 per cent of Canadian jobs will be heavily disrupted in the next decade and half will require far different skills than they do now.
He said Canada currently spends a lot of money as a society to train people in skills and roles that won't be needed down the road or, at the very least, will be a significant mismatch.
"It won't be good enough if we keep training ourselves on the same old, same old going forward _ machines can do a lot of what we're training students for," McKay said.
Canada, like many countries, suffers from a shortage in skills in their young people, like leadership, decision making, communication and emotional intelligence, he said.
The report also recommends a national target to provide work-integrated learning, like internships and apprenticeships, for 100 per cent of undergraduate students.
The federal government has committed funds to work-integrated learning. Last year, for example, it announced a program to help create work placements for 60,000 students over the next five years.
Asked about federal efforts to prepare the next generation, McKay said it's not enough, so he wants to work with Ottawa.
"They seem to be small and I don't have the actual execution plans, so yes, there's money that they put aside, but to do exactly what?" McKay said of Ottawa's promises.
"We have a plan and a vision of what success looks like. We hope the two will come together."
The report is part of RBC's 10-year, $500-million commitment toward helping young people prepare for the future workforce.
The hunt for solutions to the impending workforce skills challenges have been preoccupying governments and business leaders for several years.
Later this week, several federal cabinet ministers will host a G7 meeting in Montreal to explore how best to prepare for jobs of the future with their counterparts from other member countries.
The Canadian Chamber of Commerce released a report last week that said businesses should invest now in the skills development and lifelong learning to ensure their workers will have the tools to face the coming disruptions from AI, advanced robotics and automation.
It's better to re-train workers now rather than waiting until after these new technologies have taken their jobs, the organization said. If properly harnessed, new advances can improve production and boost economic growth and even create jobs.
The Chamber's report also noted the importance of social skills.
It said people interviewed for the document praised BC's school system for its new curriculum emphasizing areas like social skills, communication, and creative and critical thinking. The report said these lessons are being integrated with lessons for traditional skills, such as numeracy and literacy.
OTTAWA — A year into its effort to help equip youth for the rapidly evolving workforce, one of the country's largest banks says enhancing young Canadians' human skills will be critical in navigating the machine-led disruption that lies ahead.