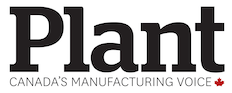 LONGUEUIL, Que. — Heroux-Devtek Inc. has been awarded a contract by Boeing to supply the landing gear system for the US Navy MQ-25 unmanned aerial refuelling program.
"This new contract award represents our fourth complete aircraft landing gear program collaboration with the world's largest aerospace company and could represent a significant new long-term opportunity for Heroux-Devtek," said Gilles Labbe, the company's president and CEO.
No financial details were provided.
The MQ-25 is the US Navy's first operational carrier-based unmanned aircraft and is designed to provide a refuelling capability. The contract supports Boeing's engineering and manufacturing development program to provide four MQ-25 aircraft to the US Navy for initial operational capability by 2024.
"The MQ-25 program is vital because it will help the US Navy extend the range of the carrier air wing, and Boeing and our industry team is all-in on delivering this capability," said Dave Bujold, Boeing's MQ-25 program director.
Heroux-Devtek is a manufacturer of aircraft landing gear, hydraulic and electromechanical flight control actuators, custom ball screws and fracture-critical components based in Longueuil, Que.