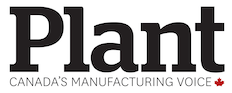 HALIFAX — Nova Scotia Power says an oil leak at its Tufts Cove generating station involved 19,300 more litres of oil than originally disclosed.
The utility had previously said that an oil leak was discovered Aug. 2 at the plant, with about 5,000 litres entering Halifax harbour.
On Aug. 14, it said another 9,400 litres of oil also entered the cooling water system of one of the generators, while 9,900 litres were captured in a containment trench at the 500-megawatt facility.
"It was all contained within our property," said Mark Sidebottom, the utility's chief operating officer.
He said they had previously told the provincial and federal environment departments that there were other, unspecified amounts of oil spilled.
"We were very transparent about this. The most sensitive area is the harbour and that amount still stands," he said in an interview.
He said Nova Scotia Power wanted to confirm the amounts of oil spilled on its own property before sharing that information.
"We wanted to make sure we could reconcile the volumes with the amount we had in the tanks."
He said the company told neighbours via telephone and other means Aug. 14. There was no risk to neighbours' properties from the other amounts spilled, he said.
The utility, a subsidiary of Halifax-based Emera Inc., says about 50% of the spill into the generator had been recovered, while 95% of the other two amounts had been cleaned up.
The cleanup will continue through to mid-September, "particularly as the efforts move into the more meticulous shoreline work," the company said in a release.
"In addition to the clean-up itself personnel are on-site actively monitoring for birds and mammals to shoo them away. They are using noisemakers as a deterrent to keep wildlife from the area – ensuring birds and mammals don't become fouled with oil is a key priority," the release said.
It said containment booms will remain in the water near the plant as a precaution, and workers will monitor for any oil sheen.
Officials have said the leak came from a thumb-sized hole in an exterior pipe that runs from "storage tanks along the harbour-side of the facility into the plant," which is tucked in a small cove on the Dartmouth side of the busy harbour.
The company said the three oil-fired units at Tufts Cove were commissioned in the 1960s and 1970s, and were converted to also burn natural gas in 1999-2000. Its two natural gas-fired combustion turbines were commissioned in 2003 and 2004.