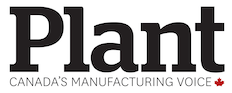 HALIFAX — Nova Scotia's capital is considering restricting flyer and ad mail delivery, potentially joining other Canadian cities that give residents the option of vetoing the uninvited paper clogging up their recycling bins.
Halifax councillors will discuss a proposed bylaw that would prohibit distributors from delivering flyers and ad mail to homes displaying a "No Flyers" sign.
"The vast majority of people would pick these bags up from the end of the driveway, they'd open the bag, put the plastic in one bin, the paper in the other, and they're never even looked at," said Coun. Lisa Blackburn, a member of Halifax's environment and sustainability standing committee.
"What a waste of resources from that end."
Similar bylaws restricting flyer delivery have been passed in other cities including Calgary, Ottawa and Montreal.
Under Calgary's community standards bylaw, distributors aren't allowed to deliver flyers anywhere a "No Flyers" sign has been posted.
Conor Tapp, executive director of the Green Calgary environmental charity, said the group estimates the average home in that city receives roughly 69 pounds of junk mail per year.
"When we look at the energy, and the water, and the paper and everything that goes into manufacturing and distributing flyers … I mean, this is a huge environmental issue," he said.
Green Calgary has sold over 10,000 "No Flyers" stickers since 2007, and Tapp estimates they've prevented more than 2.75 million pounds of junk mail from being delivered to Calgary homes.
"Anything that's left on my doorstep without me asking for it is litter, at the end of the day," he said.
Meanwhile, Ottawa's had an opt-in flyer system since 2003 – but an environmental advocate says most residents aren't aware that such a bylaw exists.
"It's certainly not promoted, encouraged, or enforced," said Duncan Bury, spokesperson with Waste Watch Ottawa. "I haven't seen or read anything about this issue."
Bury said he sometimes sees stickers on doors and mailboxes, but the city could be doing more to promote the bylaw and cut back on paper waste.
In an e-mailed statement, Ottawa city spokesperson Roger Chapman, said "No Junk Mail" stickers are available for purchase at Ottawa's Client Service Centres, and the bylaw is promoted through the city's website and information pamphlets.
Enforcement is complaint-driven, he said.
Bury said that in Nova Scotia, unlike in Ontario and Quebec, the companies that distribute flyers aren't contributing to municipal recycling programs.
"Part of the issues with the flyers is what happens to them," said Bury. "They end up being a municipal responsibility, but shouldn't the people who put these flyers out be helping to pay for the cost associated with recycling these flyers?"
Ryan O'Quinn, spokesperson with Halifax's Ecology Action Centre, said he's cautiously optimistic about the proposed bylaw heading to council Tuesday.
He said people currently have more control over what enters their email inboxes than what enters their actual mailboxes.
"With anti-spam legislation, you have to opt in for everything now," he said. "But why can't it be that way at your doorstep?"
The Ecology Action Centre conducted what O'Quinn calls an "anecdotal study" on the effectiveness of "No Flyers Please" stickers in 2016.
Out of a very small sample group of six people, half of whom used a sticker and half of whom didn't, they found that those who didn't use the stickers received 6.7 pounds of junk mail in a two-month period, while those who did received 0.027 pounds.
O'Quinn said the Ecology Action Centre has estimated over two million pounds of flyers are sent to Halifax Regional Municipality residents every year.
INDEX: NATIONAL ATLANTIC
Received Id 20180423A9981B on Apr 23 2018 14:30