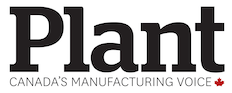 HALIFAX — A G7 ministers meeting in Halifax will promote the Canadian-led oceans plastic charter, with Ottawa planning to take the accord to the United Nations General Assembly, says the federal environment minister.
The non-binding accord was agreed-to by five of the G7 leaders and the European Union at the G7's Charlevoix summit in June, though neither the United States nor Japan have signed on yet.
But the agreement needs wider international acceptance to stop the use of the oceans as open dumps, with over half of the waste coming from Asian nations who aren't G7 members.
Environment Minister Catherine McKenna said in an interview Monday the ocean plastics charter will be among the key features of the three-day Halifax gathering that begins Tuesday, as Canada wraps up its presidency of the G7.
"We know plastic … is literally choking our lakes and rivers and we have to take steps to stop that or we'll have more plastic pollution than fish by 2050," she said from Ottawa.
The meeting will also see discussion around the rules for bringing about the Paris climate agreement's goals for reductions in carbon emissions, she said.
In addition, the wide-ranging agenda includes discussion of measures to prevent illegal fishing, coastal adaptation to extreme weather and, on Friday, a gathering of G7 energy ministers that will include talks on clean energy.
However, the plastics accord discussion _ occurring in a province that relies on a healthy marine environment for fishing and tourism _ has strong political appeal, say some observers.
"If they make movement on this, it will resonate well with the public and in other countries," said Ashley Wallis, program director of water and plastics at Environmental Defence.
Sad images of plastic straws and bags causing the death of turtles have become widespread in social media around the globe, while the Great Pacific Garbage Patch in the middle of the Pacific Ocean was recently estimated at 79 thousand tonnes of ocean plastic _ about half of it comprised of lost fishing nets.
The charter's provisions call for national governments to set standards for increasing the reuse and recycling of plastics rather than trashing them. It also calls for businesses to take responsibility for production methods that eliminate waste _ an approach referred to as "extended producer responsibility."
Ottawa has yet to fully outline what its national strategy to reducing plastic waste will be, and what the broad goals of the accord will mean on the ground.
However, McKenna said she'll have some announcements during the meeting, as will Fisheries Minister Jonathan Wilkinson, who is expected to announce programs to reduce the amount of discarded fishing gear.
In addition, McKenna says an effort is underway to take the ocean plastics charter to the international stage and gain more signatories, both from countries and large corporations.
The minister said she's been told Japan will "probably not" sign on to the accord in Halifax, though her officials were "working hard" with its government.
Meanwhile, McKenna said the plan is to bring it to the G20 group of nations, which includes China, Indonesia and other major producers of the waste.
The cabinet minister also said in Monday's interview that Ottawa is planning to present the accord at the United Nations' 73rd General Assembly next week.
"The focus is on the G20 to continue it, but we have the United Nations General Assembly in September and that will be a focus because we really would like to take it to the world," she said.
McKenna's office declined to confirm if the environment minister herself will be heading to New York next week to promote the charter.
Louie Porta, vice-president of operations for Oceans North, said in an interview that Canada needs to take clear steps at home on plastics and marine waste to sustain international credibility.
He said in an email that Canada has "done relatively little on fishing gear recovery or incentives for not leaving fishing and aquaculture gear in the water."
The non-profit group says that Ottawa needs to create a national "extended producer responsibility system, where the manufacturer designs products and packaging that never become waste and are always part of the supply chain."
"This would lead to a reduction in packaging and waste as manufacturers would not want to bear these costs," he wrote in an email.
Some environmental groups have been critical of the charter for its failure to act more rapidly, and for leaving in wording that would allow for the incineration of plastics.
Despite a rise in recycling and composting in municipalities, Canadians remain among the most wasteful people in the developed world, with garbage being produced by households going up 18 per cent from 2012 to 2014, with 25 million tonnes of waste ending up in landfills that year.
A spokesman for the Suzuki Foundation has said the only measure that would make a major impact on plastic waste that ends up in waterways and oceans is "complete elimination of disposable plastic products."
McKenna said she has to work with provinces and municipalities, and she's also bringing businesses on board with practical arguments of how waste can become a financial asset.
"We're throwing out to $150 billion (in plastic waste), which doesn't make any sense," she said.