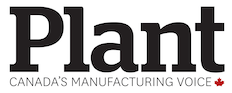 SAINT-ANICET, Que. — Steel company Groupe Tremblay has tapped into the federal government's Steel and Aluminum Initiative for $925,925 non-repayable funding.
The company, based in Saint-Anicet, Que. will use the funding to acquire latest-generation equipment to implement a new cathode plate manufacturing process and automate production.
This funding is awarded under the  Regional Economic Growth through Innovation program, announced in March, as a response to steel and aluminum tariffs imposed by the Trump administration.
On May 31, 2018, the US announced that tariffs of 25% on imports of Canadian steel and 10% on imports of  aluminum would take effect on June 1, 2018.
Canada immediately responded to the tariffs, announcing on July 1, 2018 surtaxes or similar countermeasures on up to $16.6 billion in imports of steel, aluminum and other products from the US. The US tariffs were lifted on May 20 this year.
In 2018, Canada's steel and aluminum industries employed more than 33,500 Canadians and contributed $8.9 billion to Canada's gross domestic product.