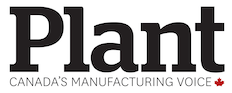 TORONTO — The Canadian government needs to be more clear about how the country can deal with a shortage of people with the necessary skills for defending against cybersecurity threats, experts in cybersecurity said.
"The biggest war that is happening in cybersecurity is basically (about) talent _ how you can grab talent from different countries," Ali Ghorbani, director of the University of New Brunswick's cybersecurity institute, said in a panel discussion.
In outlining the federal government's cybersecurity strategy on June 12, Public Safety Minister Ralph Goodale described a shortage of cybersecurity talent as both a challenge and an opportunity.
Ghorbani said other countries – including the UK, Australia and the US – are further ahead in creating a national strategy for dealing with a projected global shortage of people with the required cybersecurity skills.
He agreed there's an opportunity for Canada to export expertise and technology, but he added there's also a danger of the country losing its talented people.
Bonnie Butlin, co-founder and executive director of Security Partners' Forum, added that there's also a lot of competition for talent within Canada.
But so far the government hasn't articulated a full strategy for dealing with long-term, medium-term and immediate needs in cybersecurity, she said.
"If the strategy is just to bring in the next crop of students every year, that doesn't do anything for training your existing workforce and for upgrading your existing workforce,"
There needs to be a partnership between government and academia to strike the right balance, she said.
Ghorbani agreed that there needs to be an "ecosystem" that includes business and academia but he stressed that the governments _ particularly at the federal level _ will have to take more of a leadership role.
Some estimates have put the total shortage at 1.8 million people worldwide, including up to 200,000 in Canada, he said in an interview after the panel discussion, sponsored by the Economic Club of Canada.
The federal Liberal government's new strategy includes establishment of a National Cybercrime Coordination Unit within the RCMP, and the creation of a new Canadian Centre for Cyber Security.
The new cyber security centre, to be part of the Communications Security Establishment, was billed as a "unified source of expert advice, guidance, services and support on cyber security" for governments, businesses and the Canadian public.
It also includes provisions for a voluntary certification program for the private sector, including small businesses.