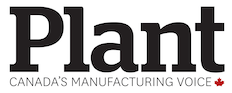 DETROIT — For the third time in the past three years, General Motors has asked the US government for permission to avoid recalls of potentially deadly Takata air bag inflators.
The company disclosed its third petition to escape the recalls in a filing with securities regulators . The financial stakes are high. If the National Highway Traffic Safety Administration lets GM out of the recalls, the company says it could save $1 billion and avoid recalling up to 6.8 million full-size pickup trucks and SUVs from the 2007 to 2011 model years.
Takata inflators can explode with too much force and hurl shrapnel into drivers and passengers. At least 22 people have been killed worldwide and more than 180 injured. The problem forced the Japanese company into bankruptcy protection and touched off the largest series of automotive recalls in US history. Takata has agreed to recall up to 69 million inflators in the US and 100 million worldwide.
Takata uses the chemical ammonium nitrate to create a small explosion and inflate air bags. But high humidity and hot temperatures can cause the chemical to deteriorate and burn too fast, blowing apart metal canisters designed to contain the explosion.
In its annual report posted by the Securities and Exchange Commission, GM said it filed recall paperwork and a petition to avoid the recalls with NHTSA on Jan. 9.
In the filing, GM says the front-passenger inflators were custom-made for its trucks by Takata with bigger vents and stronger steel end caps than other inflators. No truck inflators have blown apart on roads or in extensive laboratory testing, the company says.
GM disclosed that it hasn't set aside money for the recalls, and if required to do them, "we estimate a reasonably possible impact to GM of approximately $1.0 billion," the filing says. The company is in discussions with regulators outside the U.S. and continues to gather evidence and share its findings, according to the filing.
As part of a consent agreement with NHTSA in May of 2016, Takata agreed to recall all of its inflators that use explosive ammonium nitrate as a propellant but don't have a moisture-absorbing chemical in them. The recalls are being phased in through 2020, with older vehicles in southern states getting top priority. Takata has filed recall paperwork for 2016, 2017 and this year declaring the inflators defective, including those made for GM trucks.
GM filed petitions seeking to avoid the recalls in November of 2016 and in January of 2017 , but NHTSA has yet to rule on them. Until it makes a decision, GM is not required to recall the trucks and SUVs. The agency gave GM until Aug. 31, 2017 to do research on the inflators.
The company has said it will design replacement inflators so it's ready if NHTSA decides the recalls have to be done.
NHTSA, the government's highway safety watchdog agency, said in a statement that it "is reviewing all of the relevant data and information regarding the pending GM petitions and will issue a decision as soon as possible."
Curtis White, of Elizabethtown, Ky., near Louisville, who owns a 2007 Chevrolet Suburban SUV, called GM's actions a "corporate coverup." The inflator on White's SUV was recalled in 2016, but his dealer tells him nothing can be done to fix it. "They do everything they can to avoid doing anything to help people," the 71-year-old retiree said.
Since the Suburban is his only vehicle, White says he has to let people ride in the front passenger seat. "It's still scary," he said. He's also upset with NHTSA because it hasn't made a decision. "I don't think the government does anything with any sense of urgency at all," White said.
Ford and Mazda also have petitioned NHTSA to escape from recalls involving about 3 million vehicles, mostly made by Ford, but no ruling has been made yet.
As of Jan. 5, automakers had recalled 40.1 million inflators, according to NHTSA's website. Of those, only about 53 per cent had been replaced, despite the risk of injury or death. Problems with the inflators date to 2001.
The GM recalls cover two of its top-selling models, the Chevrolet Silverado and GMC Sierra pickup trucks. Also included are big SUVS such as the Chevrolet Tahoe, GMC Yukon and Cadillac Escalade.
GM spokesman Tom Wilkinson would not comment Wednesday, deferring to paperwork the company has filed with NHTSA.
GM hired Orbital ATK, a Virginia rocket science firm that determined the cause of Takata's air bag explosions, to test its truck inflators. As of December, Orbital ATK had checked 648 GM inflators by simulating heat and humidity cycles, finding that they would perform as designed for 30 years, according to GM. The automaker said that in 4,907 more inflators tested in labs and in 63,000 air bag deployments on real roads, none of the truck and SUV inflators malfunctioned.
GM also said its trucks have solar-absorbing glass that holds down cabin temperatures, keeping the inflators cooler and reducing hot-and-cold cycles that cause the ammonium nitrate to deteriorate.