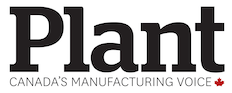 NEW YORK — General Motors, facing rising commodity costs in a trade showdown with Europe and elsewhere, cut its outlook for the year.
Shares tumbled more than 5% before the opening bell and GM's take on the year ahead dragged down shares of the entire auto sector July 25.
The diminished expectations overshadowed a strong second quarter.
Quarterly profit rose 44% to $2.39 billion, or $1.66 per share. A year ago, the company had a loss on the sale of its European Opel unit.
Excluding charges, the Detroit company earned $1.81 per share, topping Wall Street expectations for $1.78, according to a poll by FactSet. Revenue was flat at $36.76 billion, falling short of Wall Street forecasts.
GM now expects 2018 per-share profits of $5.14, down from $6.