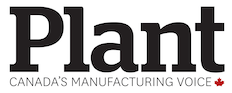 FRANKFURT—German prosecutors say they have expanded their probe into manipulation of emissions controls at Volkswagen's Audi division to include Audi's CEO, Rupert Stadler.
Munich prosecutors said Stadler's private residence was searched on Monday along with that of another division manager whose name was not released.
A statement issued Monday said that Stadler was being investigated on suspicion of fraud and indirect improprieties with documents. The addition of the two executives brings to 20 the number of people under suspicion.
The probe of Stadler focuses on cars sold in Europe that were believed to be equipped with software that turned emissions controls off during regular driving. Volkswagen has pleaded guilty to criminal charges in the United States and nine managers, including former CEO Martin Winterkorn, were charged there. Two are serving prison terms; Winterkorn and the others remained in Germany and are unlikely to be extradited.
Audi said in a statement that "we are co-operating with the authorities" in the probe.