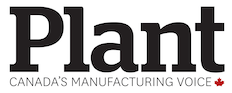 OTTAWA — A group of high-profile feminist leaders is calling on the G7 to take concrete action to ensure women and girls achieve pay equity, have mandated opportunities on corporate boards and get better access to reproductive health services.
These are among 60 recommendations delivered to Prime Minister Justin Trudeau by the G7 gender equality advisory council set up to help bring feminism to the gathering of world leaders later this week.
The time has come for G7 countries to make gender inequality history and capitalize on powerful grassroots change movements like MeToo pushing for an end to discrimination, harassment and violence against women, the council said in its report, released Monday.
"Now is the time to transform this formidable momentum into lasting progress and change," the report said.
The council is made up of business and social leaders, including billionaire philanthropist Melinda Gates, Nobel Peace Prize winner Malala Yousafzai and Christine Lagarde, the head of the International Monetary Fund.
Their recommendations are lengthy and detailed and fall within three broad categories, including: ensuring girls and women are safe, supported and visible; facilitating financial empowerment and inclusion for women; and having women participate in and benefit from decisions made on climate actions.
More specifically, the council called for increased domestic and international public funding for gender-based health care, with a key focus on sexual and reproductive health and rights.
G7 leaders should "recognize that sexual and reproductive health and rights are fundamental and essential for gender equality and for healthy, inclusive societies," the council said.
This includes providing comprehensive reproductive health services, including safe abortion services, as part of an integrated care package.
Achieving consensus on these recommendations could prove difficult, since President Donald Trump signed an executive order early in his term reinstating a so-called global gag rule on abortion, which forbids organizations getting US funding from even mentioning the procedure, never mind ensuring access to it.
Trudeau's office said he welcomes the council's "bold and ambitious recommendations" and reiterated his commitment to support a woman's right to choose.
But it remains unclear if he will push G7 leaders to agree to these specific initiatives. A spokesperson for Trudeau said only that the recommendations "will inform the discussions at this week's G7 Summit in Charlevoix, and will guide the work of G7 countries moving forward."
"Our government will always work with our G7 partners to promote the rights of women and girls," said PMO press secretary Matt Pascuzzo. "Together, we can explore ways to implement the recommendations of the council and continue to work to achieve gender equality."
The council also wants world leaders to enact and enforce comprehensive legal policies to protect against gender-based violence, including child marriages, forced marriages and female genital mutilation.
There is also a call for G7 countries to find ways to make corporations and large public-sector employers increase the number of women on boards and to create incentives for the private sector to achieve pay equity for women by 2030 _ with penalties for not complying.
Pay equity legislation that prohibits discrimination against women in hiring, training and promotions and that requires all employers with more than 250 employees to annually and publicly report pay and bonuses should be implemented, the council recommended.
Additionally, the gender gap in labour force participation should be reduced by 25 per cent by 2025.
"We call on the G7 governments to recognize that pay disparities are higher for women with disabilities, racialized and Indigenous women, further compounding pay inequities and act to eliminate the existing disparities."