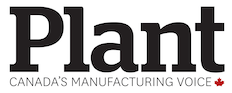 HALIFAX — It's among Atlantic Canada's largest industrial sites – a massive former wind tower manufacturing plant developed with $56 million in provincial funding.
But with the clock ticking on a provincial deadline to find a buyer, optimism is low that the former DSME Trenton plant will re-open as a major employer.
Last week, Business Minister Geoff MacLellan said the province's deadline for a decision on the Trenton plant had been pushed back for a second time to around the end of June.
MacLellan has been coy about whether there are any serious business bids for the massive plant, and has also mused about eventually turning the property over to the Crown-owned Nova Scotia Lands for development.
Trenton Mayor Shannon MacInnis says the town is "crossing its fingers" for a last-ditch sale, but he adds it has never been approached with a solid business plan by any prospective buyer.
MacInnis says whatever is done, the property needs to have a "taxable entity" that can help the town of about 2,500 to thrive.
The province is the primary secured creditor for the plant, which was closed in February 2016 and placed in receivership.