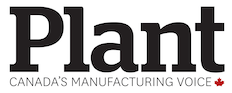 OTTAWA — While Foreign Affairs Minister Chrystia Freeland said Ottawa will wait to hear more details from Saudi Arabia before responding to the country's decision to freeze new trade deals and expel Canada's ambassador, she defended Canada's position, insisting Ottawa will always stand up for human rights.
Speaking to reporters in Vancouver, Freeland said Canada is "very comfortable" with its position that led to the new measures announced by Saudi Arabia.
"We are always going to speak up for human rights, we are always going to speak up for women's rights and that is not going to change," Freeland said.
Freeland said Canadians "expect" its foreign policy to be driven by Canadian values.
Saudi Arabia's move to freeze new trade agreements could threaten Canada's $15-billion arms deal that includes providing armoured vehicles to the country, but Freeland called it "premature" to comment on its status.
Thomas Juneau, an assistant professor at the University of Ottawa, said it is difficult to determine what the economic impact on Canada would be without specifics on which deals will be affected.
On one hand, it would be a bad scenario to cancel the arms deals, but on the other, many human rights groups have criticized Canada's decision to sell armoured vehicles to a regime with a "horrible human rights record," Juneau said.
Freeland's comments come a day after Saudi Arabia made the decision in retaliation to a Global Affairs Canada tweet that expressed concerns about the arrests of activists in the kingdom.
"Canada is gravely concerned about additional arrests of civil society and women's rights activists in Saudi Arabia, including Samar Badawi," the tweet said. "We urge the Saudi authorities to immediately release them and all other peaceful human rights activists."
The Saudi foreign ministry ordered Canada's ambassador, Dennis Horak, to leave the country and called the use of "immediately release" in Canada's tweet "unfortunate, reprehensible, and unacceptable in relations between states."
"Any other attempt to interfere with our internal affairs from Canada, means that we are allowed to interfere in Canada's internal affairs," the Saudi ministry's said.
Amnesty International has said Badawi, the sister of jailed blogger Raif Badawi, was recently detained along with Nassima al-Sada, another prominent female activist.
Freeland would only tell reporters that the Canadian ambassador is "fine" and would not disclose his location. Freeland said the embassy in Saudi Arabia is still in place and providing services to Canadians.
Freeland also commented briefly on reports that Saudi Arabia is cancelling scholarships for more than 15,000 Saudi students attending university in Canada, saying it would be a "shame" if those students lost the opportunity to study in Canada.
Bessma Momani, an analyst on Middle East affairs and professor at the University of Waterloo, said the move will resonate domestically.
Momani called it, "getting tough on Canada," which she said other countries in the region might welcome if they view Canadian foreign policy to be led by human rights concerns.
There could be a sentiment among allies that, "Finally the Trudeau government is getting poked back in the eye by the Saudis."
At the same time, it sends a strong message to European and Middle Eastern countries not to "mess" with Saudi Arabia, Juneau said.
"There is a clear, uniquely Saudi dimension to this in the sense that in the last three years Saudi Arabia has been behaving very aggressively and assertively in the Middle East," he said, noting the blockade of Qatar and the war in Yemen.
"For Saudi Arabia to punish Canada, it's fairly easy because we're not an important country for them, either are they for us," he said.
Regardless of how allies and others are perceiving the measure, it has rallied support among Saudis, said Momani, adding that the Crown Prince of Saudi Arabia has a very young nationalistic base, many of whom have taken to Twitter to celebrate the decision and simultaneously criticize Canada.
Meanwhile, Saudi Arabia's Ministry of Media said in a tweet earlier Monday that it is investigating a Twitter account that posted a photo of an Air Canada plane heading toward the CN Tower, eerily reminiscent of the 9/11 attacks.
The ministry said it ordered the owner of the account to shut it down while investigations are completed.