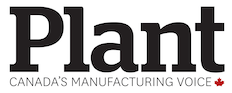 WASHINGTON—Justin Trudeau says he pushed for an exemption on Canadian steel and aluminum imports to the United States during his phone call this week with Vice-President Mike Pence.
The prime minister says the government is pushing the U.S. on multiple economic fronts, including getting a deal on a renegotiated NAFTA.
Using a national-security clause in U.S. trade law, President Donald Trump is threatening to slap potentially crippling steel and aluminium tariffs on Canada, Mexico and other countries when their exemptions are due to expire Friday.
Pence "seemed to understand very clearly that national-security issues don't really apply when you talk about steel or aluminum from Canada," Trudeau said of his conversation.
"We're continuing to work, highlighting that it would be not great for Canadian workers and Canadian industry, obviously, but it also would be difficult for American workers, American jobs and American consumers, who will pay more for various products."
That is on top of intense effort by Canada, the U.S. and Mexico to get a deal on a renegotiated North American Free Trade Agreement in time for the current iteration of the U.S. Congress, and ahead of what's expected to be a turning-point election in Mexico on July 1.
Foreign Affairs Minister Chrystia Freeland pushed the steel and NAFTA issues during her meeting Tuesday in Washington with Trump's trade czar Robert Lighthizer.
"Canada considers it frankly absurd that we would in any way be considered a national security threat to the United States," she said of the tariff threat, which comes under Sec. 232 of the U.S. Trade Expansion Act.
"I would like to absolutely assure Canadians, particularly those that work in the steel and aluminum industries, that the government is absolutely prepared to and will defend Canadian industries and Canadian jobs. We will respond appropriately."
Freeland left Washington empty-handed earlier today, while Lighthizer and Commerce Secretary Wilbur Ross were off to Paris to talk tariffs with nervous European Union counterparts.
On NAFTA, she said the efforts continue and that the government remains optimistic that a deal is within reach.
"We are very intensely engaged," Freeland said. "Canada has rolled up its sleeves and we think a win-win-win outcome … is absolutely possible for all three countries."