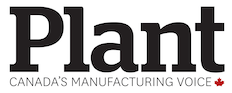 OTTAWA — A former Canadian diplomat says the diplomatic crisis between Canada and Saudi Arabia is largely the result of "diplomacy by tweet."
Colin Robertson, vice-president at the Canadian Global Affairs Institute, says tweets should not be used to convey complex diplomatic messages where language and nuance are critically important.
"We are becoming too carefree with tweets," said Robertson.
Saudi Arabia suspended diplomatic relations with Canada on Sunday in response to a tweet from Global Affairs Canada that criticized the Saudis for the arrest of social activists.
"Very alarmed to learn that Samar Badawi, Raif Badawi's sister, has been imprisoned in Saudi Arabia," the tweet read. "Canada stands together with the Badawi family in this difficult time, and we continue to strongly call for the release of both Raif and Samar Badawi."
RELATED
Saudi Arabia directing selloff of Canadian assets after Freeland criticism
Trudeau says Canada standing firm on Saudi Arabia's human rights abuse
Saudi official says Canada dispute won't affect oil sales
Raif Badawi is a Saudi blogger who has been in jail since 2012 for criticizing the regime. His sister, Samar, was arrested in Saudi Arabia last week. Raif Badawi's wife and three children became Canadian citizens earlier this year and live in Quebec.
It took several days for Saudi Arabia to react to the original tweet, which was sent Friday. Conservative foreign affairs critic Erin O'Toole says he's been told that the tweet included language that's considered improper and condescending when translated into Arabic.
"If you look at the tweet in Arabic, it was several days after language in tweets by the minister _ and from what my sources have said, the choice of some words left an entirely different tone to the conversation," O'Toole said.
In particular, Canada used a word often used in Arabic to scold children, he noted, calling it another reason why conducting official diplomatic relationships on social media is bad policy, particularly relationships that can be challenging.
"Increasingly, both ministers and departments in this government have started using Twitter as a primary means of expressing concern and that has already caused a number of embarrassments for (Prime Minister Justin) Trudeau."
Both O'Toole and Robertson pointed to Trudeau's "Welcome to Canada" tweet from January 2017, which came as U.S. President Donald Trump's administration was taking steps to block refugees from certain countries from seeking asylum.
Records show that tweet has led to confusion about Canada's policies, a spike in global interest in Canada among potential refugees and has been cited by critics as part of the reason for the influx of asylum seekers coming across Canada's southern border.
Canada needs to learn from its mistake and work on its face-to-face diplomatic skills, said O'Toole, who nonetheless characterized the Saudi response as being "over the top."
Robertson said he likens Twitter to a headline service, which provides limited space and next to none of the nuance demanded by diplomacy. It's also unlikely the tweet was vetted by Canada's ambassador in Saudi Arabia, who would normally approve relevant news releases before their release.
Twitter can convey information by ministers if they link to the longer press release or official government statements, he added.
Freeland did just that, tweeting a link to the government's statement expressing concern after Saudi Arabia expelled Canada's ambassador and recalled their own from Ottawa.
Saudi Arabia didn't stop there, however.
The kingdom has also cancelled new trading, rescinded student scholarships and recalled thousands of Saudi students studying in Canada and barred Canadian wheat imports. One media report even has banks and state-owned pension funds being ordered to sell all their Canadian assets.
In Riyadh, Saudi foreign minister Adel al-Jubeir said Canada made a mistake when it posted its tweet and has all the information it needs to correct the record. There is nothing to mediate in the dispute and the ball is squarely in Canada's court, al-Jubeir added.
Some of Saudi Arabia's moves will have little impact in Canada. Canadian trade data shows no Canadian wheat has been exported to Saudi Arabia since 2016, and what little exports there were represented only 0.2% of all Canadian wheat exports.
Cancelling scholarships for Saudi students studying at Canadian universities and colleges, however, could be a different matter: Saudi Arabia is the fourth-largest source country for international students in Canada, with an estimated 15,000 Saudi students enrolled.
The US and Europe have so far remained largely on the sidelines, requesting more information from Saudi Arabia about the arrests but maintaining a neutral tone.
Earlier this week, Freeland said there is nothing new about Canada's position on human rights and that Ottawa is awaiting more details from the Saudi government before responding further.