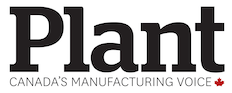 BERLIN — Thousands of workers have walked off the job at a Ford plant in Germany and other factories as the country's largest industrial union pressed ahead with a campaign of 24-hour strikes to pressure employers for higher wages.
The dpa news agency reported some 13,000 Ford's Cologne plant participated in the Feb. 1 strike. The IG Metall union also targeted Volkswagen, auto part manufacturers Bosch and Mahle, and other companies.
The walkouts started with the night shift Jan. 30 after talks broke down over the weekend. Further strikes are planned at BMW, Audi, Daimler and Porsche.
The union is seeking a 6% pay increase for some 3.9 million workers and the right to reduce work weeks to 28 hours for up to two years, with a guarantee that workers can return to regular hours.