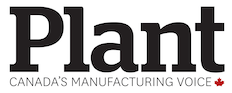 MONTREAL — Fontaine Santé Foods is continuing its expansion into the US with its acquisition of the Garden Fresh Gourmet subsidiary of the American food giant Campbell Soup.
Fontaine Santé Foods, a St-Laurent, Que. manufacturer of hummus, refrigerated dips, salads, hors-d'œuvres, pestos and vegetable pâtés, exports to the US, the UK and Mexico.
Not financial details were released.
Created in 1998, Garden Fresh Gourmet was purchased in 2015 by the Campbell Soup Co. for US$231 million. It makes  refrigerated salsa, as well as hummus and a variety of refrigerated dips and tortilla chips for the US market.
The deal involves two plants in Ferndale and Grand Rapids, Mich., which employ more than 600 people.
"This is a strategic acquisition that is aligned with our business plan. It adds similar and complementary expertise to our group while also supporting our expansion into the American market for our two companies," explained group president Mélissa Latifi. "We have two goals with this acquisition: to develop and diversify the range of our product offerings and, at the same time, to maintain our small-scale production quality."
Garden Fresh Gourmet products are distributed throughout the US and by major retailers in Canada. The company's refrigerated salsa is the top US market brand in its category.