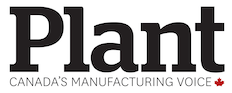 MILAN—Fiat Chrysler shares were volatile July 23 as investors expressed worry about the exit of ailing CEO Sergio Marchionne, whose driven and creative management style has been the company's fortune.
Shares in the Italian-American carmaker closed down 1.5 per cent after a harder 4 per cent opening tumble in the first trading since Marchionne's grave health condition was disclosed over the weekend.
Trading was volatile, particularly after news that the head of the company's big European operations, who had been considered one of Marchionne's potential successors, was quitting. Ferrari, where Marchionne was also replaced at the helm, closed down about 5 per cent.
The Fiat Chrysler board on Saturday named long-time Jeep executive Mike Manley as CEO, unexpectedly accelerating a transition that was planned for early next year. The company said the 66-year-old Marchionne suffered complications from shoulder surgery in Zurich, Switzerland, last month that worsened in recent days, and that he could not resume his duties. No other details were released.
Marchionne will be a hard act to follow. Analysts credit his industry vision and ability to strike deals and take risks for increasing the market value of Fiat by tenfold since he took over in 2004. And while he was due to retire in 2019, most expected him to stay on in some role to guide the company.
---
Related: Fiat Chrysler unveils plan to make more electrified cars
---
"Some of us assumed he'd remain as chairman and be there to phone in his instructions," Max Warburton, an analyst at market research firm Bernstein who often publicly tussled with Marchionne on conference calls about the company's earnings.
"Marchionne ran FCA in a command and control style, with constant firefighting measures. There is no operating manual to follow," he said.
Marchionne engineered both the turnarounds of Italian carmaker Fiat and Chrysler, which Fiat acquired in 2009 in a deal with the U.S. government, creating the world's seventh-largest carmaker out of two formerly dysfunctional entities. He created shareholder value for the Fiat-founding Agnelli family with successful spinoffs of Fiat's heavy vehicle maker CNH Industrial and of the iconic Ferrari super sports car company. But his goal of another big merger failed to find any takers.
Marchionne proved himself a consummate deal-maker. He won control of Chrysler in a 2009 deal with U.S. President Barack Obama's government without putting a penny down, only in exchange for bringing more small-car technology to Chrysler.
In May of 2011, less than two years after leaving bankruptcy, Marchionne pulled off a huge refinancing of the company's $7.5 billion loan from the U.S. government, retiring it with a combination of corporate bonds, loans and payments, even though Chrysler had not yet turned an annual profit. Some of the debt carried at 12 per cent interest rate and cost the company $1.2 billion in interest per year. The manoeuvr helped the company to start making money again.
The Italian Canadian manager later demonstrated his agility by refocusing U.S. production on trucks and SUVS and away from passenger cars to meet market demand, a process that got underway in 2016.
And when President Donald Trump took office, Marchionne quickly responded to his calls to keep jobs in America by repatriating production at a Mexican plant. On Monday, Trump called Elkann to inquire about Marchionne's condition, the company confirmed.
In Italy, Marchionne moved production away from low-margin small cars and toward pricier Alfa Romeo and Maserati models for the export market, even if his relaunch of Alfa still has not reached his targets.
Manley's first appointment in the role was at a regular Fiat Chrysler executive council meeting in Turin on Monday, and his first public appearance will be to present FCA's second quarter earnings on Wednesday.
Marchionne had announced in his last major presentation to analysts last month that the quarterly results would show Fiat Chrysler at zero debt for the first time—an occasion for which the normally casually attired Italian-Canadian manager donned a tie—even if only briefly. The five-year plan included a significant shift to electrified motors.
Manley, 54, has been key to transforming the quintessentially American Jeep brand into a global marquee since taking over there in 2009, and he also has been the head of the Ram truck division since 2015. Both brands have formed the leading edge of Fiat Chrysler's North American strategy to move away from passenger car production and focus on SUVs and trucks to meet market demand.
"Although Mr. Manley's public profile has been relatively low and limited to operational matters, he was heavily involved in setting the 2019-22 strategic plan," Philippe Houchois, an analyst at Jeffries Financial Services, said in a note. "We expect continuity." But he also expressed concern that Fiat Chrysler's success has been linked to Marchionne's ability to shift strategy to meet targets.
—AP Auto Writer Tom Krisher contributed from Detroit.