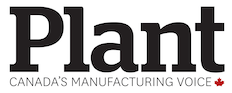 OTTAWA — The federal government has begun consultation on how best to address concerns cheaper foreign steel is entering the Canadian market,  industry representatives say.
Jesse Goldman, a lawyer representing the Canadian Coalition for Construction Steel, says the group has been informed by federal officials that Finance Minister Bill Morneau will make the announcement during an event at the ArcelorMittal Dofasco steelmaker's offices in Hamilton, Ont.
Goldman, a partner at Borden Ladner Gervais, says the federal consultation period on safeguards will last for 15 days and he expects the government to study the information for a few weeks before making a decision.
In June, US Commerce Secretary Wilbur Ross said American tariffs on steel and aluminum against Canada and other allies were designed to force them into action to address the world's overproduction and overcapacity of steel.
Foreign Affairs Minister Chrystia Freeland has insisted that Canada introduced stronger safeguards on steel well before the US imposed the tariffs – but Ottawa has also acknowledged it has more work to do.
The federal government has said it would consult with industry so even more can be done to address the diversion and dumping of steel into the Canadian market.
Goldman said industry and union stakeholders are not unanimous on the issue and he expects debate on how – or if – the federal government should proceed with safeguards.
He said the coalition, which represents construction steel suppliers, fabricators, service centres, and importers, is calling on Ottawa not to initiate a safeguard on construction steel. The coalition also has support from labour unions and other groups from the construction industry.
It warns that any measures the government takes to protect the country's steel producers must be carefully designed to ensure they avoid putting more than 60,000 Canadian construction jobs at risk and causing harm to the national economy.
"The government needs to be really cautious about this," Goldman said.
"They're doing the right thing by consulting, but it's going to be very important that they take a broad look at the industry and they hear from as many stakeholders as possible…
"We're convinced that their hearts and minds are in the right place. We just want to make sure they get to the right conclusion on this."
The retaliatory steel tariffs introduced by Canada against the US in response to the American levies are already providing a lot of protection for the steel industry, Goldman said.
He warned that imposing safeguards on the rest of the world – through a combination of quotas and surtaxes, or surtaxes only – would likely cause a supply shortage of steel in Canada.