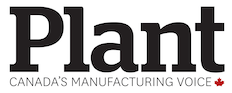 OTTAWA—The federal government is taking immediate steps to remove some regulatory barriers to trade across the country, hoping to persuade provinces to follow its example.
For starters, it is making the national building code available for free, making it easier for the construction industry to access a single, standardized set of rules which the feds hope the provinces will adopt. Until now, downloading the code has cost $350 and provinces have imposed a patchwork of different rules and interpretations on top.
Intergovernmental Affairs Minister Dominic LeBlanc says the move was inspired by Australia, which saw $1 billion worth of additional economic activity after getting its state governments to harmonize their building codes and drop the fee for accessing them.
"The faster we can get to a national building code, a standardized building code, the better it will be for that whole sector to reduce costs and grow their businesses," LeBlanc said in an interview Wednesday.
The move comes as Prime Minister Justin Trudeau is preparing to hold a first ministers' meeting next week, at which eliminating interprovincial trade barriers is high on the agenda.
"I've been saying to provincial governments that we want to come to the conversation having identified the federal barriers because I don't pretend that they're exclusively provincial," said LeBlanc.
LeBlanc said the federal government is focusing on areas where it can act quickly to remove regulatory hurdles that impede trade between provinces and territories and add unnecessary costs to businesses.
Besides making the building code free, the government is amending federal energy-efficiency regulations for household appliances, clarifying food labelling rules and modernizing meat inspection regulations.
And it is expanding the federal definition of what constitutes vodka to include vodka made from something other than potatoes or grain. The current definition has meant that a Nova Scotia or Manitoba micro-distillery that makes vodka from apples can't label it and sell it in other provinces as vodka.
"There are dozens of examples like that that we're trying to eliminate federally, quickly because it gives us I think a better story to tell when we're asking provinces to do their part," LeBlanc said.
At next week's first ministers' meeting, he said the federal government will propose movement in other areas, particularly in the trucking industry and food inspection.
Trade between provinces and territories accounts for 20 per cent of Canada's economic activity, worth $370 billion a year. LeBlanc said studies by the Bank of Canada and others have estimated that removing interprovincial trade barriers would add up to 2 percentage points to Canada's economic growth rate—equivalent to the projected economic benefit of Canada's recently concluded free trade agreement with the European Union.
"But we shouldn't kid ourselves," LeBlanc added. "That requires major and significant movement and, frankly, what we're proposing is just a series of initial steps."
Barriers to the free flow of booze across provincial borders is probably the most difficult internal trade nut to crack and LeBlanc said the federal government is exploring what it can do to encourage provinces to eliminate those barriers. One option, he said, would be to set up an electronic platform that would facilitate direct-to-consumer online sales of wine, beer and alcohol, while ensuring that each participating province gets its share of tax revenue.
"We can't impose that … but if enough of (the provinces) say, 'You know what, let's try this for three years and see how it would work,' we think it could be part of improving consumer choice."
---
Related: Alberta declares booze war with Ontario over access to liquor stores
---