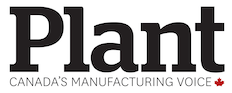 OTTAWA — The Liberal government is creating an independent watchdog to enforce responsible conduct of Canadian companies operating abroad.
International Trade Minister Francois-Philippe Champagne announced the new position Jan. 17.
The role of the Canadian ombudsman for responsible enterprise will be to work towards resolving conflicts between local communities and Canadian companies operating abroad.
The position will focus on several sectors including mining, oil and gas and the garment sector.
It will also have the power to independently investigate and make recommendations in cases involving human rights complaints.
Champagne said the government may withhold support, including financial, from companies that are found to have committed violations and that he would take an active role in making them toe the line.
"To fly the Maple Leaf means something. It means being associated with a set of values," he told a news conference.
"This is an extraordinary brand to have in the world today," he added. "But it also comes with responsibilities."
The new position is intended to be a substantive upgrade to the current "corporate responsibility counsellor," which has been widely criticized as a toothless entity for dealing with misconduct complaints against Canadian companies, mainly in the mining industry.
Julia Sanchez, the head of the Canadian Council for International Co-operation, said civil society groups such as her will be watching closely to see that the ombudsperson succeeds.
Her organization and others will be part of an advisory board that was also established as part of Champagne's announcement.