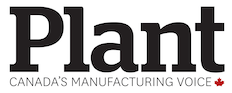 OTTAWA—Conservatives lost their best chance to stymie the Trudeau government's plan to legalize recreational marijuana Wednesday after an eleventh-hour intervention by two ministers mollified the concerns of Indigenous senators.
The 11 members of the Senate's Aboriginal Peoples' committee, as well as some Indigenous senators not on the committee, had planned to support a Conservative amendment that would have indefinitely deferred implementation of Bill C-45, pending a report on government efforts to address the concerns of Aboriginal communities.
That could well have been enough to ensure the amendment passed, given that other senators are also sympathetic to the concerns expressed by numerous Aboriginal leaders who complain they've not been properly consulted on the measure.
But just prior to the debate, Health Minister Ginette Petitpas Taylor and Indigenous Services Minister Jane Philpott sent a letter to the committee, promising a full report to Parliament in September and another within 12 months.
The ministers also promised more funding for Indigenous mental health and addiction treatment services, special help for Indigenous businesses to navigate the licensing process to grow marijuana and consultation on jurisdictional and revenue-sharing issues.
As a result, committee chair Lillian Dyck pronounced herself satisfied that Indigenous senators had achieved more than they'd hoped to do with the planned amendment from Conservative Sen. Dennis Patterson. Patterson abandoned his amendment—with "hesitation."
With Indigenous senators falling in behind the bill, Conservative Sen. Carolyn Stewart Olsen gave vent to her disappointment.
"I'm troubled by the seeming capitulation to the government," she told Indigenous senators, wondering aloud if they'd been pressured.
"You had the hammer to go forward and make this happen for people … You have the ability right now to stop this bill or to put severe limits on the bill and I think you should."
But Stewart Olsen was rebuked by independent Sen. Murray Sinclair, former chair of the Truth and Reconciliation Commission on residential schools, who said he was "personally offended and greatly concerned over the patronizing tone" of her comments.
"It suggests that we don't know what we're doing … and that we have somehow sold out to others because of the support that we're showing for this letter," he told the Senate.
Sinclair noted that Conservative senators have openly vowed to do everything in their power to block or delay passage of C-45 and accused them of trying to "bully us into co-opting and co-operating with them in doing that." And he urged his colleagues to be careful about going along with the Conservative strategy.
"Reality has shown that the Conservative Party of Canada has not been a friend to Indigenous people in the recent past," he said, prompting shouts of outrage from some Conservative senators.
Despite dropping their push to delay the bill, Indigenous senators indicated they're still uneasy about the prospect of legalized cannabis.
"In the Indigenous context, this bill represents one of the greatest paradoxes I've encountered in my legislative time here," said Independent Sen. Dan Christmas.
Indigenous people are torn, he said, between the allure of getting in on the multibillion-dollar cannabis industry and the spectre of legalized pot casting "a long and threatening shadow on an element of Canadian society already ravaged by unmitigated poverty, ill health, poor education outcomes, high rates of cannabis usage among youth, high unemployment, drug dependency and epidemic rates of suicide."
Bill C-45 is to be put to a final vote in the Senate on Thursday.
So far, senators have approved 43 amendments. The most significant would allow provincial and territorial governments to prohibit home cultivation of marijuana plants, if they so choose, rather than the four plants per dwelling permitted under the bill as originally drafted.