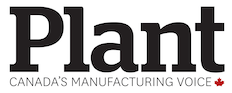 FREDERICTON — The federal government has launched a security certification program that will help small and medium-sized enterprises protect themselves from cyberattacks.
According to StaySafeOnline.org, 71% of data breaches happen to small businesses and nearly half of all small businesses have been the victim of a cyberattack.
CyberSecure Canada is a voluntary cyber security certification program that will help SMEs achieve a baseline level of cyber security.
The program is an initiative under the National Cyber Security Strategy that also supports Canada's Digital Charter, specifically the "Safety and Security" principle focused on ensuring the security of Canada's digital and data platforms and on keeping Canadians safe in the digital world.
The talent development initiative will focus on cybersecurity, in partnership with educational institutions and the private sector, and is expected to create up to 70 highly skilled jobs.
The federal Atlantic Canada Opportunities Agency is providing $997,000 to TechImpact, an Atlantic Canada-based digital technology promoter,  to develop and deliver the project.