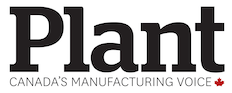 OTTAWA—As voters prepare to head to the polls in Ontario, federal parties that have been deeply involved in the provincial campaign will be keeping close tabs on any successes—and failures—as they prepare for the federal race in 2019.
Prime Minister Justin Trudeau has taken a hands-off approach, so as not to interfere in the outcome of a provincial election. But his office is quick to paint a rosy picture of the state of the province under Liberal Premier Kathleen Wynne's leadership.
"Ontarians will make their decision on who to elect as premier and (Trudeau) will work with whomever they choose. Since taking office, we have worked hard with the province of Ontario and achieved much," said PMO press secretary Matt Pascuzzo.
"The Ontario economy has created almost 270,000 jobs, most of them full-time, and the unemployment rate is down to 5.5 per cent."
Those comments, however, came before Wynne's stunning admission Saturday that her party was so far back in the polls that it won't win the election. Wynne is now pleading with voters to at least elect some Liberals in order to keep a majority Progressive Conservative or NDP government in check.
Trudeau did attend a funding announcement with Wynne in Ontario on the eve of the start to the campaign—an indication he was showing his support for Wynne's bid for re-election, says Liberal strategist Greg MacEachern, senior vice-president of Proof Strategies.
"I think it indicates some regard that he had for Wynne and for the efforts that she gave him in the last federal election."
But although Trudeau himself is sitting out the campaign, some of his heavyweight MPs and cabinet ministers have been rallying the troops.
Foreign Affairs Minister Chrystia Freeland and Indigenous Services Minister Jane Philpott attended a campaign rally in east Toronto in May, during which both cabinet ministers praised Wynne's leadership and predicted a Liberal win, despite polling suggesting otherwise.
Environment Minister Catherine McKenna sent an email to Liberal supporters last week calling for volunteers to help Ottawa candidate Yasir Naqvi's re-election campaign, and had plans to canvass with him in Ottawa Centre. Former prime minister Paul Martin also joined Wynne for an event on Friday.
Behind the scenes, the Liberal team has recruited additional federal assistance, notably from Zita Astravas, who took an unpaid leave-of-absence as chief of staff to Defence Minister Harjit Sajjan. Astravas formerly worked in issues management in the PMO and used to be Wynne's press secretary.
Hill staffers from multiple federal ministers' offices in Ottawa have also been volunteering time to make provincial campaign phone calls.
Ontario Progressive Conservative Leader Doug Ford has also been getting a hand from the federal party.
His war room is filled with a number of former Stephen Harper government insiders, including Ford's campaign manager Kory Teneycke, who worked as Harper's director of communications, and Jenni Byrne, who ran Harper's campaigns in 2011 and 2015, and is now Ford's director of field operations. Ford also received a show of support in a tweet from Harper himself.
Several current and former Conservative MPs have also been active in the race, including Erin O'Toole, John Brassard, Tony Clement, John Baird and Peter MacKay.
Conservative Leader Andrew Scheer had signalled early on he would campaign with Ford, but his director of media relations confirmed Scheer will not join Ford on the trail after all, blaming it on scheduling conflicts.
Scheer did publicly support Ford's bid to become the next premier of Ontario, especially with the possibility of the NDP being the alternative.
"I've lived under the NDP here in Ontario and Saskatchewan, I know how terrible their policies are for a province, I think it's pretty clear the best choice in this election is Doug Ford," Scheer told reporters last week in Ottawa.
Meanwhile, provincial NDP Leader Andrea Horwath's campaign has been heavily supported by the federal party. Not only has federal leader Jagmeet Singh campaigned in several Ontario ridings, as have a number of other high profile NDP MPs, the NDP war room is filled with a slew of campaign workers experienced in winning elections across the country.
Being able to elect NDP MPPs to the legislature could only benefit the federal party as they head toward their own race in 2019, as it can be a springboard into further success federally in seat-rich Ontario, said Karl Belanger, former national director of the NDP and now president of the Douglas-Coldwell Foundation.
Although many are viewing the Ontario race as a dry run for the federal election in October 2019, Belanger noted every campaign has its own dynamic and this one has some key differences.
Wynne's Liberal government has been in power for 15 years and had been fighting an uphill battle trying to convince voters to support her.
Trudeau, on the other hand, is still in his first term, and voters rarely turf federal governments after just one mandate.
Still, there are concerns Wynne's high levels of unpopularity could damage the fate of Liberal MPs in Ontario when they go to the polls in 2019.
"A lot of voters don't discern a big difference between the federal and provincial parties," MacEachern said.
Alternatively, a Ford win could help the federal Tories on a practical level for Ontario Conservative candidates looking to break through in 2019, says Tim Powers, a Conservative strategist and vice-chairman of Summa Strategies.
With an increased focus on micro-targeting in political campaigns, federal parties will no doubt be closely measuring the messages that resonate with certain groups of voters in key areas, Power said.
"(They will) see what kind of appeals—both the good and the bad, what did work and what didn't work and what can the federal party learn not to do, what can it learn to do well," Powers said.
"Every election is a laboratory and unless you are a person who is uncurious, and most political people are pretty damn curious, then you want to pay attention and learn from all of this, and the federal Conservatives will be looking to learn from all of that and from the provincial Conservatives when 2019 comes about."