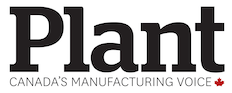 OTTAWA — The federal auditor general says Export Development Canada (EDC) has significant problems when it comes to risk management because it hasn't kept up with evolving industry practices.
The warning comes almost 10 years after the auditor first flagged concerns about the Crown corporation, an export credit agency set up to help companies with international business deals.
The auditor's report says the corporation has yet to implement a risk management framework which was first recommended in a 2009 audit.
The report also found problems with the appointment of the corporation's board, pointing out that at the end of last year, the terms of eight of EDC's 12 board members had expired, although they continue to sit.
The board is appointed by the federal government and the corporation says it will push the government to fill the positions.
The auditor general said the risk management concerns will persist until the corporation completes a transformation project that's expected to be complete next year.
Apart from these weaknesses, the report said other things were operating well.
"In our opinion, based on the criteria established, there were significant deficiencies in the corporation's board appointment process and in its risk management processes," the report said.
"But there was reasonable assurance that there were no significant deficiencies in the other systems and practices that we examined."
In its response, which was included in the report, the corporation said the risk management project will address the elements flagged by the audit.
"Notwithstanding that a more comprehensive policy framework and approach to manage risk will be addressed by the project, the corporation has in place and has periodically updated policies addressing certain operational risks, including information technology, human resources, corporate security and compliance and ethics, among others," it said.