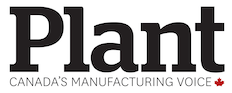 Marchionne, 65, told media at the Detroit auto show that FCA will release a business plan through 2022 around June. The company will announce his successor sometime after that.
Candidates include Mike Manley, who leads the company's Ram and Jeep brands, and Reid Bigland, who leads the Alfa Romeo and Maserati brands and US sales.
Marchionne also said the US tax cuts passed in December are worth $1 billion annually to FCA and give the company confidence about the economic future.
FCA said last week it was moving heavy duty truck production from Mexico to Michigan and paying $2,000 bonuses to U.S. employees as a result of the tax cuts.
DETROIT — Fiat Chrysler CEO Sergio Marchionne says he'll step down next year after leading the combined company since 2009.