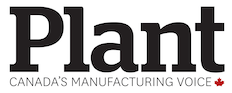 DETROIT — Every workday, about 7,400 trucks mostly loaded with automotive parts rumble across the Ambassador Bridge connecting Detroit and Canada, at times snarling traffic along the busy corridor.
But if President Donald Trump delivers on threats to slap 25% tariffs on imported vehicles and components, there will be far fewer big rigs heading to factories that are now humming close to capacity on both sides of the border.
The tariff threat could be a negotiating ploy to restart stalled talks on the North American Free Trade Agreement. But it also could be real, since the administration already has imposed duties on $50 billion worth of Chinese imports, as well as steel and aluminum from China, the European Union, Canada and Mexico.
Tariffs against China include some autos and parts but if those spread to Canada and Mexico, the impact will be far larger because auto manufacturing has been integrated between the three countries for nearly a quarter century.
The Commerce Department said in a statement last week that it "has just launched its investigation into whether imports of auto and auto parts threaten to impair the national security. That investigation, which has only just begun, will inform recommendations to the president for action or inaction."
If the wider auto tariffs are imposed, industry experts say they will disrupt a decades-old symbiotic parts supply chain, raise vehicle prices, cut new-vehicle sales, cost jobs in the US, Canada and Mexico, and even slow related sectors of the economy.
"It seems like it is going to be so devastating that I can't imagine that they're actually going to do it," said Kristen Dziczek, vice-president of labour and economics at the Center for Automotive Research, an industry think-tank .
Trump, who was sniping on Twitter at Canadian Prime Minister Justin Trudeau after a contentious economic summit of the Group of Seven earlier this month, told the Commerce Department to look at national security reasons to justify tariffs with hopes of bringing factory jobs to the US.
He tweeted that the administration would "look at tariffs on automobiles flooding the U.S. Market!"
But experts predict the tariffs likely would do the opposite, slowing the economy as other countries retaliate. Here's what they say is likely to happen:
RELATED
Auto tariffs would have long term chill on economic output: TD
Ramifications of a trade war: an expert look at the numbers for Canada


AUTO PRICES RISE, SALES FALL
The tariffs would be charged on parts and assembled autos. Canada, Mexico and others would likely retaliate with duties, and automakers won't be able to absorb all of the increases. So they will have to raise prices. Imported parts, which all cars and trucks have, will cost more, further raising costs.
"We're all going to pay a lot more for vehicles," said Tim Galbraith, sales manager of Cavalier tool and manufacturing in Windsor, Ontario, near Detroit, maker of steel moulds used to produce plastic auto parts.
About 44% of the 17.2 million new vehicles sold last year in the US were imported from other countries, and half of those came from Canada and Mexico. All have parts from outside the US, sometimes as much as 40%.
Based on the 24-year-old NAFTA, automakers and suppliers constantly ship fully assembled vehicles as well as engines, transmissions and thousands of small widgets across both US borders. Parts also come from China and other countries.
It's difficult to determine how large any price increases would be. But some back-of-the-envelope calculations show that a Chevrolet Equinox small SUV made in Canada would cost about $5,250 more in the US if General Motors doesn't eat part of it. That's based on an average price of $30,000 in the US for the hot-selling Equinox, made primarily in Ingersoll, Ont. Tariffs are charged on the manufacturing cost, which is about 70% of the sales price.
Toyota's RAV4, a main Equinox competitor and the top-selling vehicle in the US that's not a pickup truck, also is made in Canada and would face the same duties. "An import tariff would hurt consumers the most since it would increase the costs of vehicles and parts," Toyota said in a statement.
Honda's CR-V, another small SUV, is made in Ohio and would be exempt from the tariff on assembled vehicles, so it would have a price advantage. But about one-quarter of its parts come from other countries. That would force Honda to raise its price too, said Dziczek.
With higher prices, many people will either keep current vehicles or buy used ones.
Jeff Schuster, senior vice-president LMC Automotive, expects US new-vehicle sales would fall 1 million to 2 million per year if tariffs are imposed.
Since US auto factories making popular models are running near capacity, automakers couldn't do much in the short run to build more vehicles in the US and avoid the tariff, Schuster said.
JOBS LOST
As sales fall, auto and parts makers would need to cut costs by laying off workers. Mexico and Canada would be hit first, but since they import parts from the US, component makers domestically also would have to cut.
For instance, the RAV4's engines are made in Alabama and transmissions in West Virginia. If sales drop, those factories wouldn't need as many workers.
On the assembly line at the Ontario Equinox factory, the 2,400 workers are worried about the escalating dispute, said Joe Graves, the union president.
"I don't really see how one individual can change everything that was put in place over decades," Graves said of Trump. "It does cause a lot of uncertainty and instability with our members."
As sales slump, dealers who sell imported cars would lay off workers, too.
The pro-free trade Peterson Institute predicted that if other countries impose tariffs, US auto production would fall 4%, costing 624,000 US jobs in about one-to-three years.
Other sectors of the economy would also be hit because autos touch nearly all manufacturing, said Dan Ujczo, a trade lawyer in Columbus, Ohio. Tariffs would "be a shock wave through the economy. And that will be a red line for Congress to step in and do something," he predicted.
Retaliatory tariffs from other countries would likely hit US agriculture and other businesses, curtailing exports and also costing jobs, said Dziczek.
Companies with price advantages due to the tariffs may increase US production, and that could bring more jobs. But Schuster and others expect they would raise production with the existing workforce.
Although Trump would like to see auto and parts production relocated to the US, experts say such moves are not likely.
It would take several years and billions of dollars to plan and build new plants, which companies would be reluctant to do without knowing the tariffs are permanent. It's possible the next president could undo the tariffs, and the industry likely would wait for that, Dziczek said.
Frank Bajak in Boston and Chris Rugaber and Paul Wiseman in Washington contributed to this report.