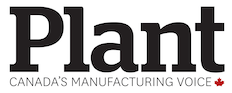 SMITHS FALLS, Ont. – Nestled inside Canopy Growth Corp.'s sprawling marijuana facility outside Ottawa is a laboratory where technicians in white lab coats and hair nets bustle about, pipetting fluids into glassware as machinery hums and coloured, three-dimensional graphs flash on nearby screens.
The lab is unlike any other in the 15,600-square-metre facility, a so-called dealers licence area, which allows the company to experiment with materials and products that are not otherwise legal in Canada – or even the rest of the facility.
It's a separate room within Canopy's enormous operation at an old Hershey's chocolate factory in Smith Falls, Ont., where scientists develop ideas into products – from cannabis-infused drinks to new edibles – ahead of anticipated changes to Canada's marijuana laws.
"This is probably the most sophisticated cannabis lab in Canada," said scientific adviser Ben Geiling.
Various analytical instruments are used to measure the composition of marijuana samples, such as the ratio of active organic compounds like cannabinoids and terpenes, while mass spectrometers detect various pesticides and toxins.
Elaborate machines – whirling tubes and electric boxes suspended in a metal lattice, all of it reminiscent of a Dr. Seuss illustration – fill half the room. It's the first time media has been allowed into the space; taking photos of the devices is forbidden in order to prevent details about the sensitive technology from falling into the hands of competitors.
As Canada looks ahead to legalizing recreational marijuana later this year, Canopy's lab is part of a general trend toward more sophistication in an industry looking to shed lingering stereotypes of basement grow-ops and black market dealers.
Geiling arrived at Canopy two-and-a-half years ago after completing graduate studies in biology at McGill University in Montreal and had never imagined working at a marijuana company.
"Absolutely not. When I first started here I was very skeptical, until my first day. Then I realized this wasn't just someone's garage," he said, laughing.
"Honestly, I didn't know what to expect. I had some ideas that maybe it wouldn't be a very sophisticated operation, there wouldn't be a lot of science. I couldn't have been more wrong."
Geiling said the dealers licence area is more of a pharmaceutical regulation, separate from the regulatory framework that surrounds the ACMPR, or Access to Cannabis for Medical Purposes Regulation.
In 2016, Canopy became the second company in Canada to obtain the unique licence, which also allows it to test marijuana from other legal growers, to determine the chemical makeup of their product.
"This is no longer something that's run by biker gangs or people growing in their basement," Geiling said. "This is a true pharmaceutical facility."
Despite being located in the heart of Canopy's facility, the lab is considered a separate entity – so much so that paperwork must be filed to move marijuana into it, even from elsewhere in the facility.
Bruce Linton, Canopy's CEO, described the value of the lab as offering the company a chance to make more mistakes than the competition.
"We're not just testing products. We're trying to invent things," he said before gesturing around the dealers licence area. "Does this look like a marijuana facility, or a high-end lab where you can have lots of interesting PhDs coming and sharing ideas?"
There are 370 people working at Canopy in Smith Falls, with more than 750 workers across Canada and more than 300 job openings.
But it wasn't always this way. In the early days of 2014, recruiting talent was a challenge, Linton said.
"The big problem was getting you as a first person to decide that you're going to tell your parents you're joining a pot company."
Those challenges appear to be a thing of the past, as the company prepares to hire as many as 400 new people.
"It's hard not to be excited," Linton said.