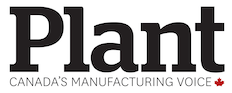 TORONTO — Manufacturers will have a chance to experience the future when the Canadian Manufacturing Technology Show (CMTS) comes to Mississauga, Ont. Sept. 30 to Oct. 3.
Canada's big manufacturing event is held at the International Centre (near the Lester B. Pearson International Airport) every two years. The trade show and conference features advanced manufacturing technologies, cutting-edge equipment, best practices and industry connections.
There will be more than 1.3 million kilograms of manufacturing equipment on the show floor and hundreds of live technology demonstrations.
This year's show features 430 exhibitors representing 700 industry suppliers and is  expected to attract more than 9,000 national and international manufacturing pros.
An expanded conference will present more than 80 education sessions and four workshops wit a focus on three tracks: Digital Transformations in Manufacturing, Advancements in Automation Technology and Additive Manufacturing.
And look for insights from the keynotes:
• Ric Fulop, CEO and co-founder of Desktop Metal, who will present on "Additive Manufacturing as an Enabler of Industry 4.0" (Sept. 30, 9 a.m.)
• Jim Balsillie, chair of the Centre for International Governance Innovation and former chairman and co-CEO of Research In Motion, who will discuss "Strategies in the Era of Intangible Assets" (Oct.1, 9 a.m.)
• The Honourable Jean Charest, partner, McCarthy Tétrault LLP, Quebec premier (2003-2012) and member of the Queen's Privy Council for Canada, will share his unique insights on "Trade, Trends, Uncertainty and Canada" (Oct. 2, 9 a.m.)
CMTS is by SME – a non-profit association of professionals, educators and students committed to promoting and supporting manufacturing.