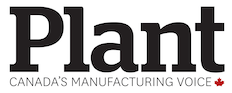 PARIS — France's finance minister says European countries should push back harder against the Trump administration over the Iran nuclear deal and not act as "vassals" to the US.
But German Chancellor Angela Merkel says the US withdrawal from the Iran accord isn't a reason to dump decades of trans-Atlantic ties altogether.
European governments are scrambling for ways to save billions of dollars in trade that could collapse because of US President Donald Trump's decision this week to re-impose sanctions. Trump argued that the 2015 nuclear deal, which allowed for the lifting of sanctions, wasn't tough enough on Iran.
French Finance Minister Bruno Le Maire said on Europe-1 radio that Europe should not accept that the US is the "world's economic policeman."
"Do we want to be vassals who obey decisions taken by the United States while clinging to the hem of their trousers?" Le Maire asked. "Or do we want to say we have our economic interests, we consider we will continue to do trade with Iran?"
Merkel took a more measured tone.
"This is a serious event, we have to say that, but it is not a reason to call into question the entire trans-Atlantic partnership," she said during an appearance in the western German city of Muenster.
She acknowledged that it is uncertain "to what extent we can keep this (nuclear) agreement alive if a giant economic power doesn't join in."
But Merkel said the unilateral US withdrawal from the Iran nuclear deal undermines confidence in the global order.
Germany, France and Britain have vowed to keep the 2015 nuclear agreement alive following the US decision to walk away. Merkel noted in a speech in the western German city of Muenster that it took 12 years of work to put together.
She conceded that "it is certainly anything but ideal" and acknowledged that there are many other issues of concern with Iran.
Merkel said: "Nevertheless, I think it is not right to unilaterally cancel a deal that was agreed, that was unilaterally approved in the UN Security Council. That diminishes confidence in the international order."
Pointing also to the US withdrawal from the Paris accord on climate change, Merkel added: "If we always say that, if we don't like things and we can't achieve a new international order, everyone will do what they feel like, that's bad news for the world."
The top diplomats of Iran, France, Britain and Germany are expected to meet early next week to discuss their next steps.
Le Maire proposed creating a European body that would have the same kind of powers that the US Justice Department has to punish foreign companies for their trade practices.
As a result of the new US sanctions, companies worldwide must stop doing business with Iran or risk US fines or other punishment. The sanctions will not only bar US companies from doing business with Iran, but they also will hurt foreign companies by prohibiting them from using American banks unless they cut links with Iran.
European governments tried for months to persuade Trump to stick with the deal but failed, and now fear it will raise the risk of conflict in the region. Military tensions between Iran and Israel have already mounted, and oil prices are rising on the uncertainty.
Planemakers Airbus and Boeing, oil companies and auto manufacturers like France's Renault and Peugeot could be among companies hardest hit. Le Maire said France is pushing for exemptions for its companies, but that he has "no illusions" about a generous American response.
Meanwhile, the US government tried to further pinch Iran's finances by disrupting a currency exchange network allegedly used to transfer millions of dollars to Iran's Revolutionary Guard. The Treasury Department said in a statement Thursday it took joint action with the United Arab Emirates against nine Iranian individuals and entities involved in the network, and threatened sanctions against any other companies that help those nine.