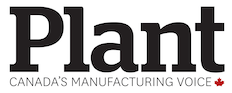 CANBERRA, Australia — Trade liberalization continues to have global momentum despite recent US tariffs on steel and aluminum imports, the European trade commissioner said she launched free trade negotiations between the European Union and Australia.
Trade Commissioner Cecilia Malmstrom said negotiators would meet for the first time in Brussels in early July.
She said "there is a lot" of global momentum for trade liberalization, despite the United States last month slapping the EU, Canada and Mexico with tariffs of 25% on steel and 10% on aluminum. All vowed to retaliate by penalizing American products.
In a separate dispute, China is poised to penalize $50 billion in US goods – many of them produced by supporters of President Donald Trump in America's agricultural heartland.
"The rest of the world is actually speaking out and saying we need good trade agreements," Malmstrom told reporters in Australia's Parliament House. "Those of us who believe in open trade and rule-based trade need to stick together."
The EU is Australia's largest trading partner after China. Australia and China have had a bilateral free trade deal since 2015.
Prime Minister Malcolm Turnbull said Australia had remained committed to a Pacific Rim trade deal despite Trump pulling the US out shortly after he became president last year.
Australia was among 11 countries that signed the Trans-Pacific Partnership in March. Trump has since signalled he might reopen talks on joining.
"We are committed to free trade and open markets and we practice what we preach," Turnbull said.
Turnbull and Malmstrom agreed that a bilateral free trade deal would be a win for both the EU and Australia.
"We share similar views on how we think world trade should work, we defend open trade, rule-based and fair, and this is what we're going to cement in our free trade agreement," Malmstrom said.
Australia also plans to negotiate a separate free trade deal with Britain once Australia's former colonial master has left the EU.