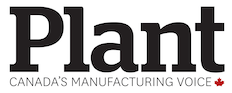 BRUSSELS—The European Union has downgraded its economic growth forecasts amid fears of a global trade war.
In an update of its forecasts, the executive Commission said Thursday that growth across the EU will be 2.1 per cent this year, down from its previous forecast a couple of months ago of 2.3 per cent. It also reduced its forecast for the 19-country eurozone to 2.1 per cent from 2.3 per cent.
Pierre Moscovici, the Commission's top economy official, said the cuts reflect "the impact on confidence of trade tensions and policy uncertainty, as well as rising energy prices."
Trade wars, he added, "produce no winners, only casualties."
Fears of a global trade war have escalated this year as U.S. President Donald Trump backs a series of new tariffs, particularly against China.