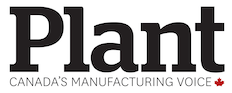 WASHINGTON — Environmental regulators announced on Monday they will ease emissions standards for cars and trucks, saying that a timeline put in place by President Barack Obama was not appropriate and set standards "too high."
The Environmental Protection Agency said it completed a review that will affect vehicles for model years 2022-2025 but it did not specify details on new standards, which it said would be forthcoming. Current regulations from the EPA require the fleet of new vehicles to get 36 miles per gallon in real-world driving by 2025. That's about 10 mpg over the existing standard.
The agency said in its decision that the regulation set under the Obama administration "presents challenges for auto manufacturers due to feasibility and practicability, raises potential concerns related to automobile safety, and results in significant additional costs on consumers, especially low-income consumers."
The EPA, in partnership with the National Highway Traffic Safety Administration, will work to come up with new standards.
Automakers applauded Monday's decision, arguing that the current requirements would have cost the industry billions of dollars and raised vehicle prices due to the cost of developing the necessary technology.
"This was the right decision, and we support the Administration for pursuing a data-driven effort and a single national program as it works to finalize future standards," said Gloria Bergquist, vice-president, communications and public affairs for the Alliance of Automobile Manufacturers, in a statement. "We appreciate that the Administration is working to find a way to both increase fuel economy standards and keep new vehicles affordable to more Americans."
Environmentalists, meanwhile, warned the proposed rollbacks will make US cars more expensive to fill up.
"No one in America is eager to buy a car that gets worse gas mileage and spews more pollution from its tailpipe," said Fred Krupp, president of the Environmental Defence Fund.
"Designing and building cleaner, more cost-efficient cars is what helped automakers bounce back from the depths of the recession and will be key to America's global competitiveness in the years ahead."
Any change is likely to set up a lengthy legal showdown with California, which has the power to set its own pollution and gas mileage standards and doesn't want them to change. About a dozen other states follow California's rules, and together they account for more than one-third of the vehicles sold in the US. Currently the federal and California standards are the same.
Some conservative groups are pressing EPA Administrator Scott Pruitt to get rid of the waiver that allows California to set its own rules. Pruitt said the agency will work with all states, including California, to finalize new standards.
"Cooperative federalism doesn't mean that one state can dictate standards for the rest of the country," he said. "EPA will set a national standard for greenhouse gas emissions that allows auto manufacturers to make cars that people both want and can afford _ while still expanding environmental and safety benefits of newer cars."
California Attorney General Xavier Becerra said his team is reviewing the EPA's determination.
"We're ready to file suit if needed to protect these critical standards and to fight the Administration's war on our environment," Becerra said in a statement. "California didn't become the sixth-largest economy in the world by spectating."
A joint statement by the governors of California, Oregon, and Washington, as well as the mayors of Los Angeles, Oakland, San Francisco, Portland and Seattle, also decried the EPA's decision.
"This move sets us back from years of advancements by the automotive industry put in motion by states that took the lead in setting emission standards," the statement said. "These standards have cleared the haze and smog from our cities and reversed decades of chronic air pollution problems, while putting more money in consumers' pockets."
Sen. Edward J. Markey said the existing standards are "technically feasible and economically achievable," and added that he would use every legislative tool to block the moves.
"Slashing these standards would amount to turning the keys to our energy policy over to Big Oil and the auto industry," said the Massachusetts Democrat, who is a member of the Environment and Public Works Committee and chair of the Senate Climate Task Force.
According to Markey, the standards are projected to save nearly 2.5 million barrels of oil a day by 2030, around as much oil as is imported from OPEC countries every day.
It could take a couple years for the EPA to propose new rules, gather public comment and finalize any changes. In the meantime, automakers have to proceed with plans for new cars and trucks under the current gas mileage requirements because it takes years to develop vehicles.