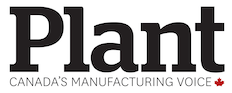 CALGARY — Oil shippers are reacting with trepidation to legislation the Alberta New Democrats introduced that would give the government power to restrict energy exports from the province.
Canadian Energy Pipeline Association president Chris Bloomer said he understands the Alberta government needs to act on the impasse with BC over Kinder Morgan's Trans Mountain pipeline project, but is worried about the potential consequences of the bill.
"We are concerned that the measures being considered in Bill 12 could have longer-term, unintended consequences for industry and the public at-large. We hope that the measures will not need to be implemented," Bloomer said in a statement.
Parkland Fuel spokeswoman Annie Cuerrier said the company won't speculate on government action, but will work to ensure it can continue to supply refinery customers throughout the region.
"Any action that restricts the supply of oil to British Columbia would be negative for the economies of both BC and Alberta," Cuerrier said in an e-mail.
The legislation would give Alberta's energy minister power to direct truckers, pipeline companies and rail operators on how much product can be shipped and when. Violators would face fines of up to $1 million a day for individuals and $10 million a day for corporations.
Alberta Premier Rachel Notley said before introducing the bill that it sends the message that the province will use every tool to defend its resources.
Alberta is locked in a dispute with BC over the Trans Mountain pipeline expansion, but Notley said the proposed legislation is not to punish BC for delays to the project.
She said the province was, however, very committed to putting pressure on BC to focus on what the pipeline means, including the estimated $40 million a day Canada is losing due to market bottlenecks and higher shipping fees.
Cutting off the supply of gasoline to BC would have a significant impact to the province, adding at least 45 cents per litre to Lower Mainland gas prices, said GasBuddy senior petroleum analyst Dan McTeague.
"This is going to leave a mark … at least half the gas stations in the Lower Mainland would be interrupted."
Much of the gasoline consumed in BC comes from Alberta, delivered mainly through the existing Trans Mountain pipeline, according to the National Energy Board, with less than 10% of supplies imported on ships from the northwestern US.
The bill looks to be a "very strong tool" that the oil and gas industry hopes is not needed, said Canadian Association of Petroleum Producers spokeswoman Chelsie Klassen.
"At first glance it could have economic consequences on our industry and Alberta's economy, including potential employment depending on scope and timelines," Klassen said in an email.
She said the industry group has a keen interest in seeing what concrete actions the federal government will take to resolve the issue.
Kinder Morgan Canada said it had no comment on the bill, though company CEO Ian Anderson said in February that the company wouldn't look to shut off supplies along the pipeline because it was impractical and not commercially feasible.
Any legislation that forces companies to reduce shipments would be a restriction of interprovincial trade and could be counterproductive, said Trevor Tombe, an economist with the University of Calgary.
"This tool would be enacting a measure that is similar to the types of things that we would say here in Alberta that B.C. cannot do," said Tombe.
"To some extent, it undermines the strength of Alberta's own message when fighting against trade restrictions suggested by British Columbia."