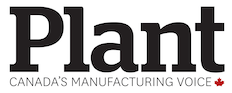 RIDGEVILLE, SC — Volvo Cars, the first major automaker to abandon cars powered solely by internal combustion engines, is officially opening its first plant in the United States.
The Swedish carmaker aims to make 130,000 hybrid or all-electric vehicles a year at the South Carolina factory, once it reaches peak capacity.
Volvo is officially opening the plant Wednesday in Ridgeville. The first redesigned S60 sedans should roll off the assembly line this fall.
Volvo is making hybrid vehicles at all of its plants now and promises all its cars will have an electric component next year.
Company officials say 1,500 people should be working there by year's end and 4,000 by the end of 2021, when the plant is scheduled to also make Volvo's new XC90 SUV.