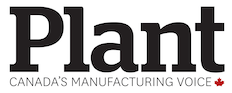 VANCOUVER — Electric vehicles (EV) manufacturer Electra Meccanica Vehicles Corp. has opened its Zongshen SOLO EV production facility in Chongqing, China.
The automotive manufacturer based in Vancouver said the plant, currently producing the company's SOLO single passenger EV, is to complete 50 vehicles by the end of March as it ramps up production to deliver 5,000 vehicles by the end of the year.
The company says its SOLO vehicle, which retails for $15,500, has a 161-kilometre range, cruises comfortably at highway speeds and charges on a regular household 110-volt socket in under six hours.
Electra Meccanica has been sourcing components from China and assembling the vehicle at its New Westminster, BC plant, but is shifting production to Zongshen for mass production.