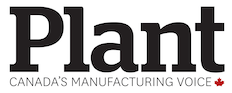 CAMBRIDGE, Ont. — Eclipse Automation is extending its reach again, this time in Veszprém, Hungary, with the acquisition of an automation company serving the automotive, electronics, food and medical markets.
The Cambridge, Ont. custom automation integrator, now has a firm base in Central Europe with Transmoduls Ltd., and 13 other facilities in Canada and the US. The Hungarian systems integrator and automation equipment manufacturer derives more than one third of its revenue from exports to China, France, Poland, Romania, Spain, Mexico and the US.
"This expansion will enable Eclipse to broaden international capacity and accelerate entry into new and adjacent global markets," said Steve Mai, president and CEO of Eclipse Automation, a provider of custom automation solutions with
The company has 161 employees.
The two companies have worked together since 2016, in partnership with the Smart Automation Group and have an established relationship.
"Our common international customers will have an immediate advantage as the merge will boost our service in Europe and abroad," said Lajos Sari, co-founder and vice-president of Transmoduls Ltd. "It will also support the increasing demand in electronics technology for the auto market."
Transmoduls will continue to operate under its own name, and branding will remain with Eclipse Automation.