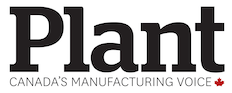 TORONTO — When it comes to business performance, Eclipse Automation Inc. represents the gold standard in Canada, thanks to its fourth consecutive win in Canada's Best Managed Companies program.
The Cambridge, Ont. manufacturer was recognized for its overall performance and sustained growth among Canadian owned and managed companies.
Eclipse Automation won its first award in 2014 and obtained its Requalified Winner Status in both 2015 and 2016. In 2017 the company's status was elevated to Gold Standard for recognition of its four consecutive winning years.
The company makes custom automated manufacturing equipment for the life sciences, energy, transportation, mining, industrial/consumer and electronics/telecommunications industries. To serve these markets and accommodate growth, it added a sixth facility in Cambridge and expanded its US operations into Mesa, Ariz.
It's workforce has expanded to 350 across nine facilities in Cambridge, Arizona, California and North Carolina.
Canada's Best Managed Companies program is sponsored by Deloitte, CIBC, Canadian Business, Smith School of Business, TMX Group and MacKay CEO Forum.