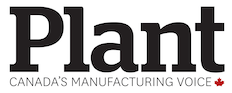 TORONTO — With two weeks left in Ontario's election campaign, Doug Ford is refusing to say when his Progressive Conservatives will release a fully costed platform, except to insist it will be before voters head to the polls.
Ford has come under increasing attack from his political rivals for his perceived failure to produce a complete platform. Polls suggest his party is tied for popular support with the New Democrats.
The New Democrats have the same 37% voter support as the Progressive Conservatives even though most people believe the Tories will win the Ontario election come June 7, a new poll suggests.
According to the Leger poll, the struggling Liberals trail with 21% support.
While a sizable number of voters – more than one third of those asked – have yet to make a final decision about where their X will go come voting day, the survey indicates Andrew Horwath and her New Democrats are far and away the favoured second choice of voters.
The poll finds that 63% of Liberals would vote NDP as second choice, while 40% of Tories now led by Doug Ford said the same.
The online Leger survey of 1,008 people eligible to vote in the Ontario election was done May 18 to May 22
During a campaign stop in rural southwestern Ontario, Ford said he has been forthcoming about his party's plans, priorities and projected costs.
"I've been pretty transparent on every item that we've announced," he said. "We've put a dollar figure beside it, and we'll have a fully costed plan before this campaign's over."
The Tories would cut gas prices by 10 cents per litre by cancelling the carbon pricing cap-and-trade program and lowering the provincial gas tax, Ford announced, but didn't offer details on how they would make up the $3.2 billion in foregone revenue.
He has said he would run a deficit in at least the first year of a Tory government.
Ford has also announced measures such as $1.9 billion in mental health spending and a small business tax cut that would cost the government just over $60 million annually once implemented.
A promised income tax cut would result in a nearly $2.3 billion drop in provincial revenue, but questions about funding that pledge and many others have been met with vague promises of finding "efficiencies."
The Liberals and NDP say that just means cuts to public services, but
Liberal Leader Kathleen Wynne, who has said her governing party's most recent budget forms "the core" of its platform, suggested Ford may be afraid to map out a plan she claimed would be defined by reductions to government services and programs.
"We know from some of the slogans and the things that he's thrown out that if he is going to move on those things that he's going to have to make cuts across government," she said in Sudbury. "But we have no idea where those cuts would come from…If people are going to make an informed decision, they need to have specifics about what he's proposing."
The NDP, the only party to release a traditional platform to date, also criticized the Tories' approach.
Leader Andrea Horwath challenged Ford's assertion that he had been transparent with voters so far.
"He's not laying it out for people," she said. "He's not giving people the respect of showing them an actual platform," Horwath said, adding all indicators so far point to a plan that favours affluent residents.
Ford has been criticized for dispensing with the trappings of a conventional campaign several times during the election contest.
The Conservatives came under fire early on for failing to provide a bus for media wishing to cover the campaign. Questions at his news conferences are usually limited to five, with follow-ups generally not taken.
Voters head to the polls June 7.
— With files from Colin Perkel