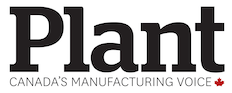 Dixie cup plant to close in Brampton, 133 workers to lose jobs
By Aleksandra Sagan
Industry
brampton
jobs
manufactuirng
Paper
Move attributed to customer demand, some choosing to purchase from other cup manufacturers.
BRAMPTON, Ont. — More than 100 employees will lose their jobs after Georgia-Pacific announced it will close its Dixie cup manufacturing plant in Brampton, Ont.
"The decision was based on kind of business needs and customer demand," said spokesman Kelly Ferguson.
"It really is just a reflection of the market and the demand for our cup products."
The plant will close no later than the fourth quarter of the company's financial year, he said.
The move will cost 128 manufacturing workers and five customer service employees their positions. They were informed of the decision last week.
In recent months, many companies have turned away from single use plastic straws after facing pressure from environmental groups to cut back on waste.
Starbucks, Ikea, A&W, Recipe Unlimited Corp. and others have announced they would phase out plastic straws from their restaurants over the next several years. Some cities have even banned the product.
But Ferguson doesn't think the demand issues for Dixie cups stem from companies turning to reusable or compostable alternatives – like many have done with straws. The cups are made with paper.
The product is still in demand, he said, but some of the company's customers in Canada are choosing to purchase from other cup manufacturers.
Georgia-Pacific's plants in the US that manufacture Dixie cups will remain open, he said.